Target Areas of JWA
The Japan Water Agency (JWA) has completed 63 facility construction/reconstruction projects in the seven river systems that the government designated for the purpose of water resources development, namely,
Tone, Ara, Toyo, Kiso, Yodo, Yoshino, and Chikugo River Systems
. 11 other projects are ongoing in these systems. JWA is currently managing
52 facilities, including 30 dams and canals extending for 3,030 km
.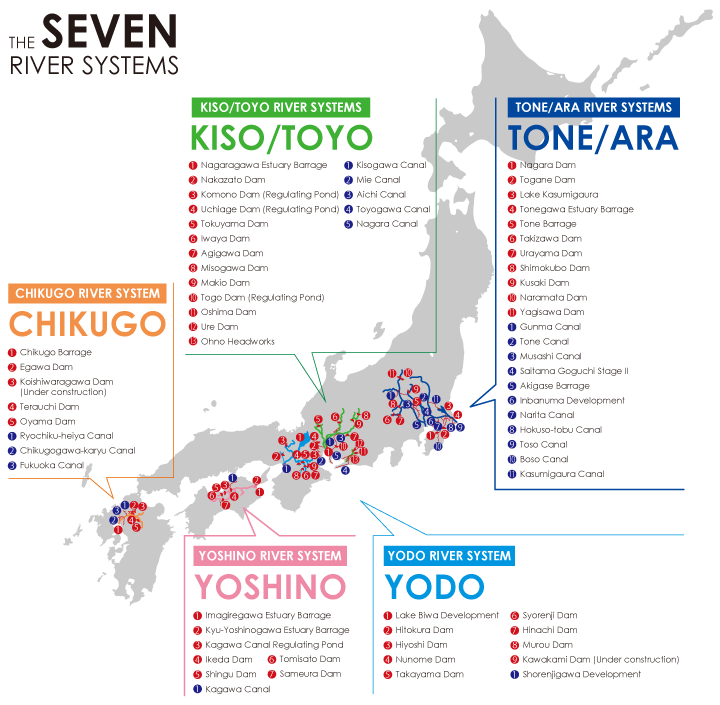 By clicking the each point, you can reach the linked destination page.