Dams, Canals
Shikoku Area
Kagawa Canal Regulating Pond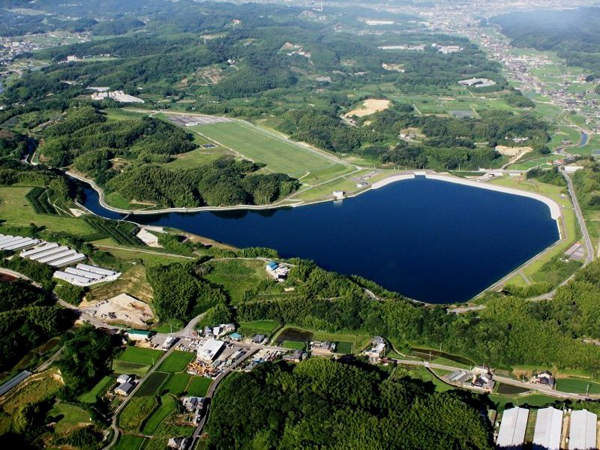 Purpose
AW

*

See more -> the functions of the dam
Location
Mitoyo City, Kagawa Pref.

*

See more
River
Kanda River, Saita River System
Type
Earthfill dam
Gate
Gateless
Dam Height(m)
25
Crest Length(m)
240
Total Storage
(1,000m³)
3,070
Completion
2008
Details
Kagawa Canal Regulating Pond was constructed to store the water taken from Yoshino River and supply it for domestic water to Kagawa Pref. in case of drought or an accident. Since the new regulating pond retains the function of Kouda-Oike as the pond took the place of Oike, it is also used for irrigation of farmland in its downstream area.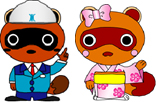 Koto-chan and Hana-chan
Location
Address

Kotohira Town, Kagawa Pref.

Phone No.

+81-877-73-4221

Fax No.

+81-877-73-2649
*Kagawa Canal Operation and Maintenance Office
Access
Train
Approx. 10min. by walking from Kotohira Sta. of JR Dosan Line
Dam Card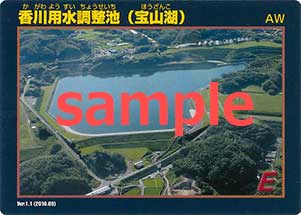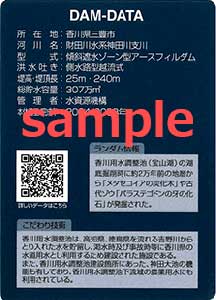 Award
Tourist Spots
Ritsurin Garden

Ritsurin Garden

in Takamatsu City, Kagawa Prefecture, is situated in the central district of Takamatsu City and is one of the beautiful spots for tourist visits selected in

Micherin Guide Book

. This garden still keeps the trait of "

Daimyo Teien

" of the 17th to 18th century, or the garden created by the Feudal Lord and is well designed for nice leisurely walk through it with ponds, hills, and beautiful combination of trees and flowers in season.


The Kagawa Museum

With the Seto Island Sea to the north, Takamatsu Castle to the west and JR Takamatsu Station within a few minutes walk, the Kagawa Museum I conveniently located for tourists and the locals alike. This prefectural museum exhibits historical articles, artifacts and folklore customs related to Kagawa Prefecture and Seto Inland Sea. In addition, there is an exhibit of Kagawa Canal, including the replica of Asan Canal Tunnel and the photo of Kagawa Canal taken from a satellite.


Kotohira (or Konpira) Shrine

Kotohira Shrine or Konpira Shrine has been a

very polular spot for pilgrims and worshippers

, especially from maritime workers because the enshirined deity is the sea deity. This shrine is also a very popular spot now among both domestic and international tourists as the shrine which is hard to reach as there are

1,363 steps

that have to be climbed before reaching the main shrine hall. But is is fun, too, because of many important cultural assets and artworks are exhibited in the halls as well as

UDON

(noodle) and souvenir shops along the above pilgrimage path.


"Sanuki Udon" Noodle shops

Ramen noodle is now internationally well known Japanese style chinese noodle with diversified types available on the market in Japan and some other parts of the world. However there is a exception. In Sanuki Area, or Kagawa Prefecture, "

Sanuki Udon (noodle)

" represents this area as their "

soul food" (their favorite food)

. There are thousands of UDON shops in and around Takamatsu and other cities, towns in Kagawa Prefecture. Respective shops have their own specialties and offer their customers fresh and delicious noodles. Why don't you explore and find your favorite ones.

Events
Coming soon