Home
>
Topics
> Free Distribution of Flood Woods at Takizawa Dam from 12 to 16 November -For Firewood, Artwork Material, or Whatever you like-
Free Distribution of Flood Woods at Takizawa Dam from 12 to 16 November
-For Firewood, Artwork Material, or Whatever you like-
9 November, 2017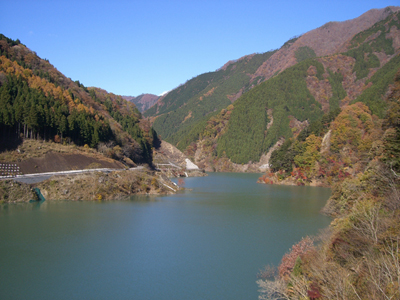 At Takizawa Dam located in Northwestern part of Saitama Prefecture, free supply of flood woods collected there will be made for 5 days starting on 12th of November, 2017.
Arakawa Dam Integrated Operation and Maintenance Office at Takizawa Dam collects flood woods which have flowed down into the reservoir from the surroundings at the time of a heavy rainfall and a storm, etc. and supply them free to those who want them. In recent years, there have been an increasing demands for such flood woods as they are usefull for firewoods and artwork, and a decorative object at home, etc.
When you have a chance of coming to Takizawa Dam on a autumn day, enjoying beautiful autumn colors, why don't you just stop by the dam operation office and pick up some of them or come to pick them by light truck.
Flood woods supply information in detail
Supply period
From 12th to 16th November, 2017.
Time
10:00 am -4:00 pm
Place
As per the guide map shown below
Supply method
No reservation necessary. Come to the supply spot.
Remarks
1) For personal use only. Not for resale purpose.
2) Dam Office will not be liable for any damages/accident related to the woods supply.
3) Food woods are precut to the lenth of approx. 50cm but they have varieties of thickness.
4) Maximum volume per person: Basically one light-truckload
5) Any inquiries: Contact the office on a weekday between 8:45 and 17:15
Takizawa Dam Office: 0494-55-0090 (in Japanese language, preferably)
Illegal dumping of the woods is subject to a penalty of max. 5 years in prison, and/or max. 10 million yen fine.
Supply spot: