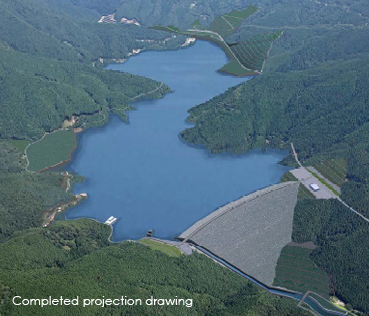 Japan Water Agency has been engaged in the construction project of
Koishiwaragawa Dam
in Asakura City and Toho Village since 2003. This multipurpose dam will be used for flood control, maintenance of normal function of river, and supply of domestic water. We are now at the stage of its main body construction.
On 12 May, the cornerstone-laying ceremony was held
, inviting those cooperating with this project, to pray for construction safety and early completion at the construction site.