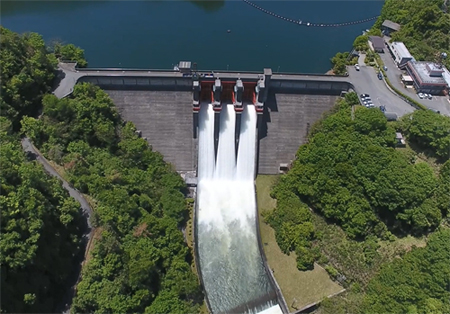 Murou dam is a concrete gravity dam located in the upstream area of the Yodo River System that pours into Osaka Bay.
For the purpose of improving the river environment in the downstream area of the dam, flashing discharge which discharges more water than usual was conducted on 11 May, 2018.
Please enjoy the aerial footage (taken by an UAV; a drone) of water discharge from the dam spillway with the beautiful fresh green leaves around the reservoir.
In addition, there is a tourist attraction to enjoy beautiful fresh green leaves and waterfalls around the dam. Please pay a visit if you are interested in it.