International Operations of JWA

21st century is called the century of water and in recent years we have been observing the scenes that the term "
international water business
" was the center of topics. Japan Water Agency has been participating in
international conferences
for information gathering/transmission and
dispatching the experts
on water resources development and management to various countries
as a part of ODAs
(=Official Development Assistance) for international cooperation and contribution.
Now, we would like to briefly introduce our
recent international activities
with the use of our accumulated experiences and know-how, as follows:
[1]Network of Asian River Basin Organizations (NARBO)
NARBO was established in February 2004 on the initiative of JWA, the Asian Development Bank (ADB), and the Asian Development Bank Institute (ADBI), all of which worked as the secretariat
*1
. NARBO membership as of September 2015 is made up of 85 organizations from 18 countries, which engage in various activities designed to promote integrated water resources management (IWRM)
*2
in Asia.
*1
As of Nov. 2010, CRBOM(Center for River Basin Organizations and Management) of Indonesia joined the secretariat of NARBO.
*2
IWRM(Integrated Water Resources Management) refers to "a process which promotes the coordinated development and management of water, land and related resources, in order to maximize the resultant economic and social welfare in an equitable manner without compromising the sustainability of vital ecosystems", according to the Global Water Partnership.
Better IWRM through information sharing
JWA promotes information sharing among NARBO members through such media as websites, annual reports, newsletters, and short reports.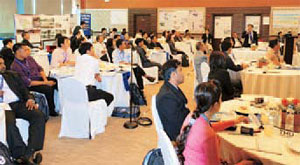 IWRM training that focuses on the case study of water management at Laguna Lake, the Philippines
IWRM training, workshops and seminars, as well as information dissemination to the world
JWA organizes training, workshops and seminars on IWRM to help build the capacity of staff members of public institutions that involves in water affairs. It also disseminates information at such international forum as the World Water Forum, the Asia-Pacific Water Forum, and other conferences on water at the United Nations and other global settings.
Twinning program
JWA has signed a twinning partnership with NARBO member organizations in Indonesia, Vietnam, and Sri Lanka. Through mutual visits by their staff members, JWA and these organizations work with one another to improve their water resources management capacities.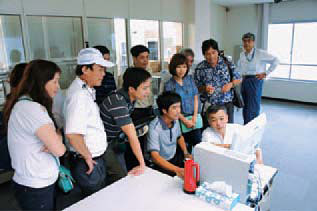 A Vietnam mission visits a JWA facility under the twinning program
International cooperation through aid agencies
Through the Japan International Cooperation Agency (JICA), JWA dispatches experts in the development and management of water resources, disaster management, and irrigation to many parts of the world. It also accepts trainees from many parts of the world. JWA also engages in the survey and other related work commissioned by JICA and other agencies. In addition, JWA is working with the Asian Development Bank to implement a technical cooperation project on water security in Southeast Asia, South Asia, and Central Asia.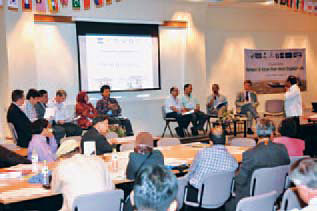 Workshop that focuses on a water security project
Technical assistance for disasters overseas
With its technical capabilities, JWA contributes to the global community in the area of international cooperation for water-related disasters such as floods, droughts, and accidents at dams and canals in other countries. Its corporation also includes support during the rehabilitation phase.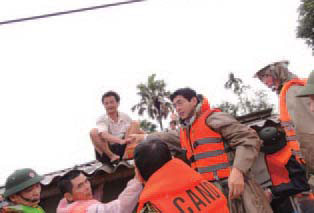 Dispatching experts in the wake of a major flood in Vietnam
[2]Disaster Prevention for Earthquakes
In 2015, there was a big earthquake in Nepal. In India, a neighboring country, people living near the Nepalese border felt the big tremor. So as to the safe management of dams at the time of an earthquake,
JWA delivered the knowledge and the lessons learned at the time of big Japanese earthquakes to India
through the discussions centered on the preparedness for it on a daily basis as well as fostering human resources together with disaster prevention drills on-site. Whenever such a need arises,
we will be ready to dispatch our experts for their specific needs and/or provide any other assistance.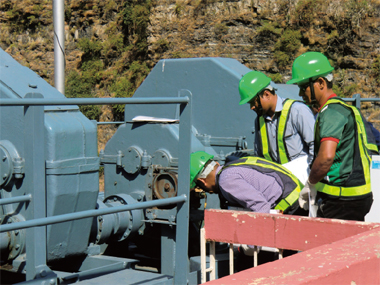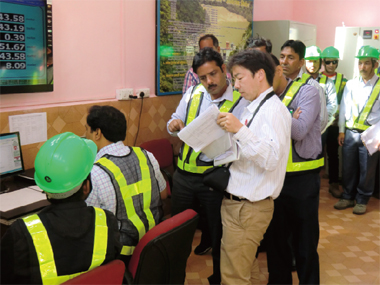 *The first disaster prevention drill for a possible earthquake at the Ichari Dam, Uttarakhand Province, India guided by JWA staff in 2016.
[3]Japan Disaster Relief Team
In Asian countries, disaster-driven economic damages tend to increase. We believe people still have fresh memory of
the flood which has caused damages to many companies in Thailand in 2011
. JWA made the contributions to the prompt rehabilitation of the disaster-affected areas as one of the members of
Japan Disaster Relief Team
through the Japanese government request. JWA will comply with such a relief request whenever the need arises.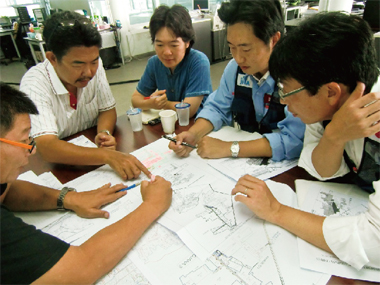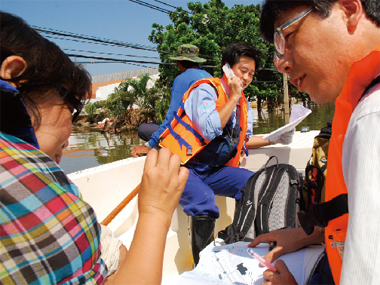 *JWA staff members dispatched to Chaophraya River in Thailand as part of Japan Disaster Relief Team in 2011.
[4]Dispatch of Experts
JWA is engaged in the dispatch of its staff members to various countries as technical experts through JICA (=Japan International Cooperation Agency) and other international assistance organizations.
JWA is contributing to the international society by transferring its experiences and technologies to the developing countries, including the efficient and effective dam and canal management and fair and efficient water distribution method.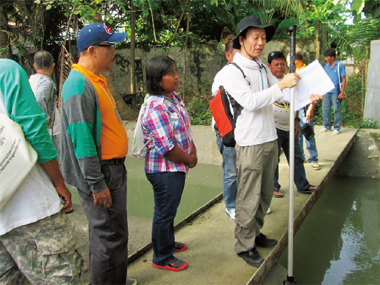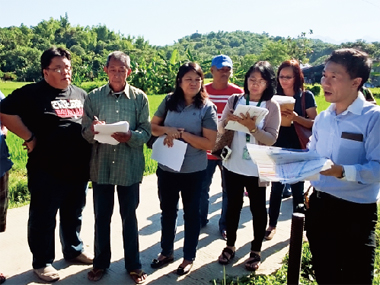 *JWA's water management expert dispatched on a long-term basis is coaching the local staff members in the Philippines on canal facility management in 2016.
[5]Training of People from Overseas
Every year about 300 people from various countries of the world, including Asia, Africa, and Latin America come to the dams, canals, and other related facilities
JWA manages in response to the request through JICA and other organizations to learn water management, disaster prevention and facility management, etc. In addition, JWA sometimes provides further training courses designed for specific needs in water management.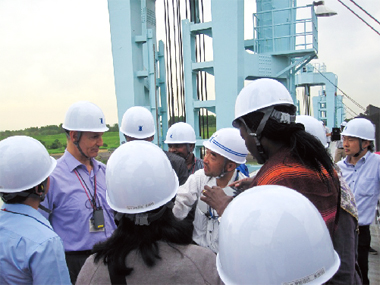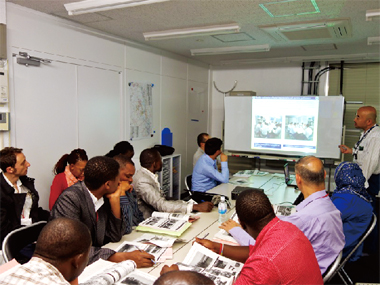 *A lecture given by the JWA staff at the time of JICA Integrated water resources management training in 2014
Certificate of Appreciation from Indonesia
At the time when the Minister of Public Works and Housing in Indonesia visited Japan in July 2017,
JWA received the Certificate of Appreciation from him for JWA's long-term technical assistance to Indonesia
. JWA is working together with Water Resources Bureau under the said ministry and Jasa Tirta 1 Public Corporation and Jasa Tirta 2 Public Corporation of Indonesia in such a way as sending experts in various water sectors in Indonesia.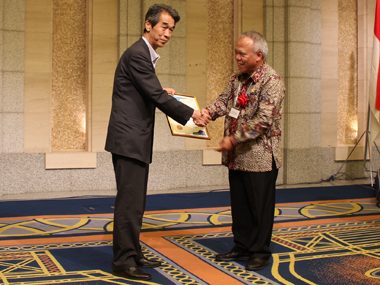 Interactions between JWA Staff and International Students
JWA's selected staff members interested in international business of JWA are given opportunities to interact with international students
in such opportunities as presenting international activities and experiences, planning the ways for necessary learning for the future expansion of opportunities, and improving foreign language communication skills, etc.