In connection with the construction of the Nagaragawa Estuary Barrage, a survey of the natural resources of the estuary of the three Kiso rivers (the Kisosansen Survey Team (KST)) was carried out at the planning stage. After the survey, various other surveys were conducted to record changes in environmental conditions as the project progressed, and various studies were conducted prior to major phases of construction so as to take appropriate measures. In fiscal 1994, when the main structure of the barrage was substantially completed, another survey involving actual gate operations was conducted.
Since fiscal 1995, environmental surveys (monitoring) for keeping track of environmental changes have been continued in order to conserve the environment of the Nagara River and ensure that the barrage will achieve its intended purpose.
The major surveys conducted in the Nagara river area are outlined below, and their progress is tabulated on the opposite page.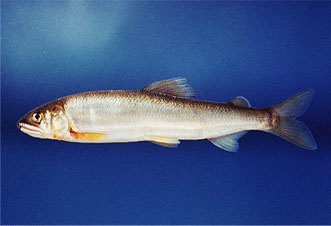 Ayu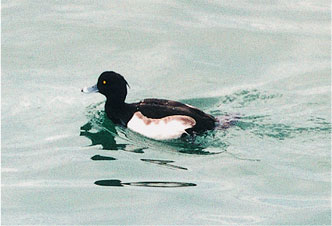 Tufted duck
Details of environmental surveys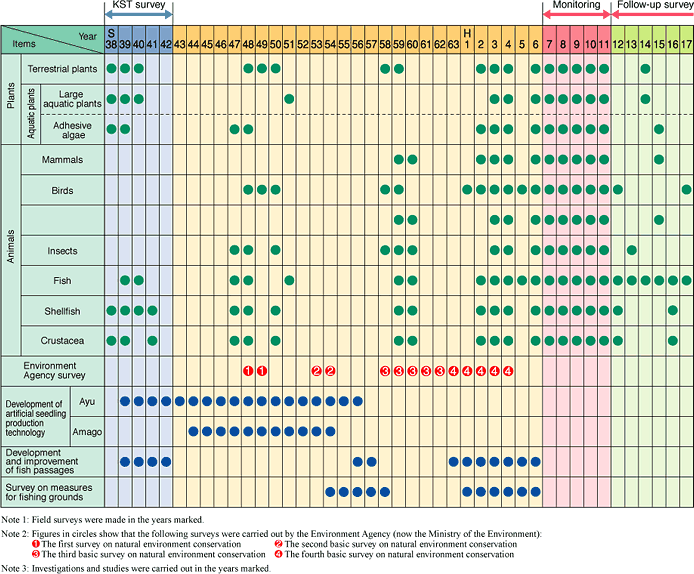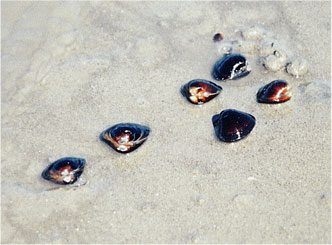 Common freshwater clam (order: Pterioida, family: Corbiculidae)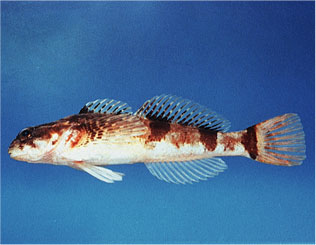 Small-egged sculpin (order: Scorpaeniformes, family: Cottidae)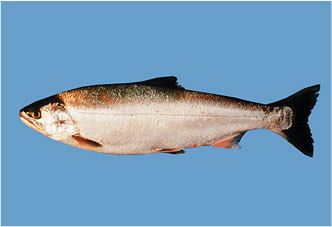 Satsukimasu trout (order: Salmoniformes, family: Salmonidae)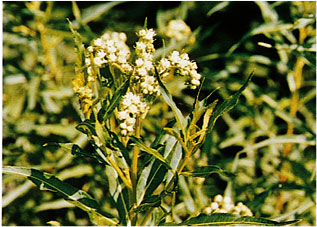 Ditch stonecrop (family: Saxifragaceae)