Organization
For JWA projects, consensus is built on the project plan and cost through consultations with and the hearing of opinions of the heads of administrative organizations and prefectural governors concerned as well as water users, following the designated procedures in each step.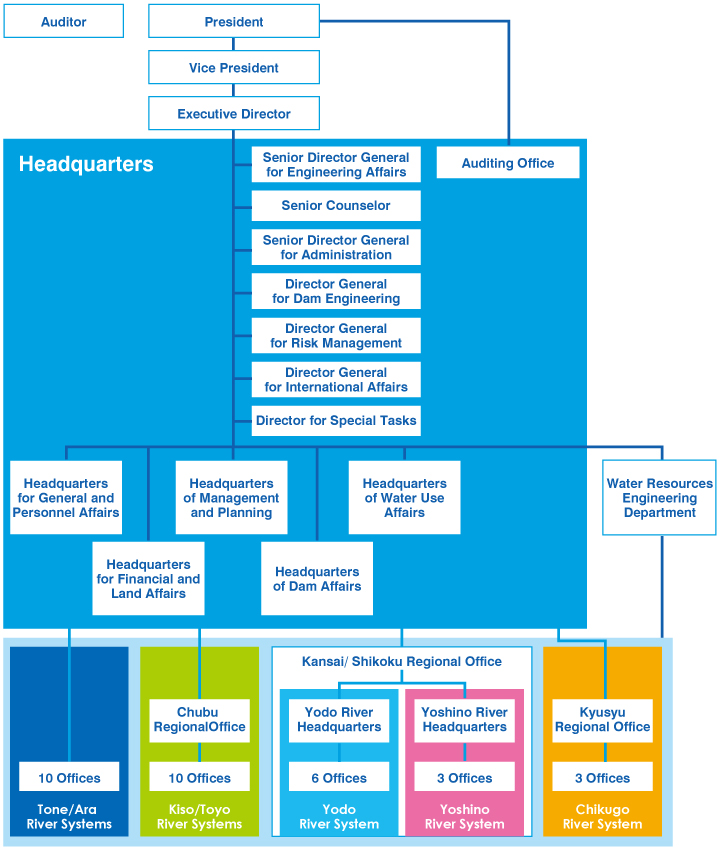 By clicking the each point, you can reach the linked destination page.
Notes
It is stipulated that the Japan Water Agency should have one president, one executive vice president, five executive directors (at most) and two auditors.
A number of offices positioned under regional offices include construction offices, operation and maintenance offices, etc.