Dams, Canals
Chubu Area
Misogawa Dam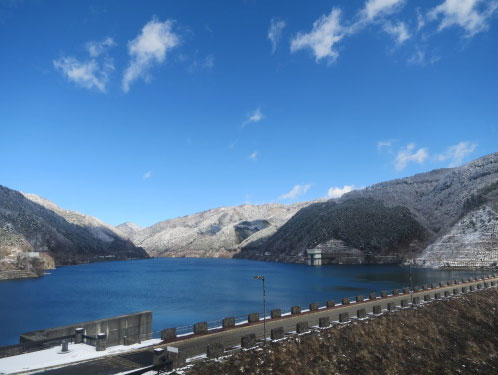 Purpose
FNWIP

*

See more -> the functions of the dam
Location
Kiso Village, Kiso Gun, Nagano Pref.

*

See more
River
Kiso River, Kiso River System
Type
Rockfill dam
Gate
High head radial gate:1
Dam Height(m)
140
Crest Length(m)
447
Total Storage
(1,000m³)
61,000
Completion
1995
Details
Although the geological condition was unfavorable for dam construction, locally available oft rock (slate) that had once been disposed was used effectively for rockfill materials. Through such technical efforts, the geological and meteorological difficulties were overcome.

Lobby and Ruby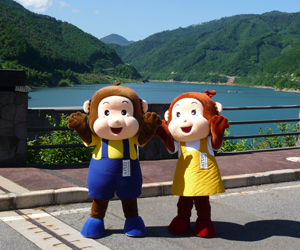 Location
Address

Kiso Village, Kiso-Gun, Nagano Pref.

Phone No.

+81-264-36-3111
*Misogawa Dam Operation and Maintenance Office
Access
Car
Apprx. 40 min. from Ina IC of Chuo Expressway
Apprx. 50 min. from Shiojiri IC of Chuo Expressway
Train
Apprx. 40 min. from Shiojiri sta. of JR Chuo Main Line
Apprx. 50 min. from Kiso-Fukushima sta. of JR Chuo Main Line
Dam Card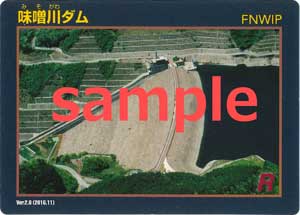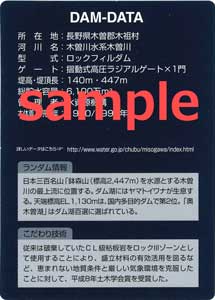 Award
Tourist Spots
Kiso Fukushima, Yabuhara and Narai Post-station Town in Kiso area

Kiso Fukushima, Yabuhara and Narai Town used to be the 34th post-station town out of 69 post-station towns of Nakasen-do Road. During Edo Period, 5 major roads were built with Edo as the starting post. Between Edo (former name of Tokyo) and Kyoto (then capital city) was connected by two major roads, i.e. Tokaido with 53 post-stations and Nakasendo with 69 post-stations. These towns located in the central part of Japan in high mountain area with its elevation of about 900m, this post worked as an important resting place for travellers then. Inns, shops, restaurants were lined up along the road, and offered accomodations, foods, local favorites. Nowadays similar house settings are still kept and attract visitors who want to be immersed in a kind of old-fashioned atmosphere. Absorutely, you should not miss eating the Soba noodle, one of the specialities of Kiso area !


Mt. Ontake and Mr. Kiso-Komagatake

One of the famous Japanese novelist, Shimazaki Toson, used the phrase "the whole Kiso area situates deep in mountains. All the visitors will feel the spiritual atmosphere. Two symbol Mountains in Kiso are Mt. Ontake and Mt. Kiso-Komagtake, both of which have 3,000m class sumits. Mt. Ontake is the active volcano and its gentle skirt and massive scale have attracted people from ancient times. Mt. Kiso-Komagatake has the curl made by the ancient glacier near its summit. Both mountains are the major sightseeing spots and are easilyaccessible by the Mt. Ontake ropeway and Mt. Kiso-Komagatake ropeway respectively.

Events
Coming soon