Dams, Canals
Kanto Area
Narita Canal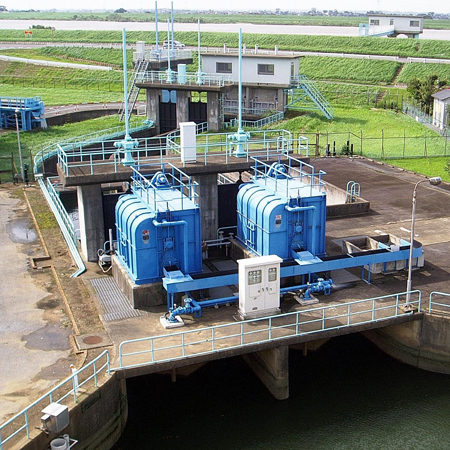 Purpose

Irrigation water

Max. intake: 3.25m³/s (Benefited land: 3,300ha)

Benefited Area

Chiba Pref.

Narita City, Tako Town, Yokoshibahikari Town, Shibayama Town

Facilities
Intake: Sluice gate: 2.8m (wide) X 2.3m (high), Control gate: 2 gates, both base with steel pipe pile
Canal: max. 3.25m³/s, Length: 32.2km, Diameter 1.350-350mm, Shinkawa Pumping Station, Koizumi Pumping Station-Pressure pumping stations at 4 points
Completion
1980
Details
Based on the Exceptional Finance Law related to the construction of New Tokyo International Airport, water supply was required for the farmland for 3,327 ha (1,889ha of rice paddies and 1,438 ha of dry fields) within the designated noise area. To supply 3.25m³/s of irrigation water sourced from Kawaji Dam, Narita Canal was constructed and JWA has been conducting the effective operation and management since the start of management in April 1981.

Inbacchi-kun
Location
Address

3076 Sawarai, Katori City, Chiba Pref.

Phone No.

81-478-54-2235

Fax No.

81-478-54-4490
Access
Train and car
Apprx.10 min. by car from Sawara sta. of JR Narita Line
Tourist Spots
Coming soon
Events
Coming soon