Dams, Canals
Kanto Area
Shimokubo Dam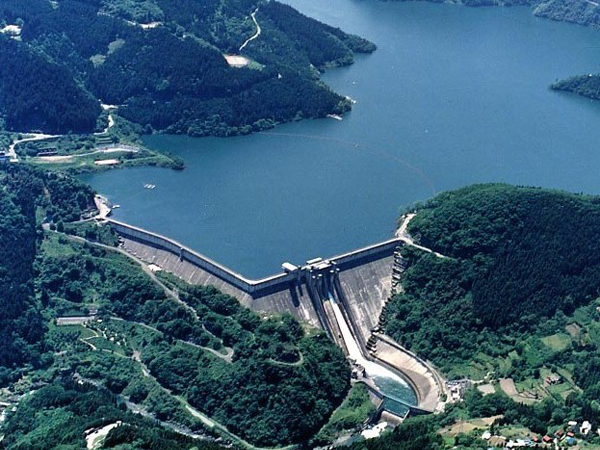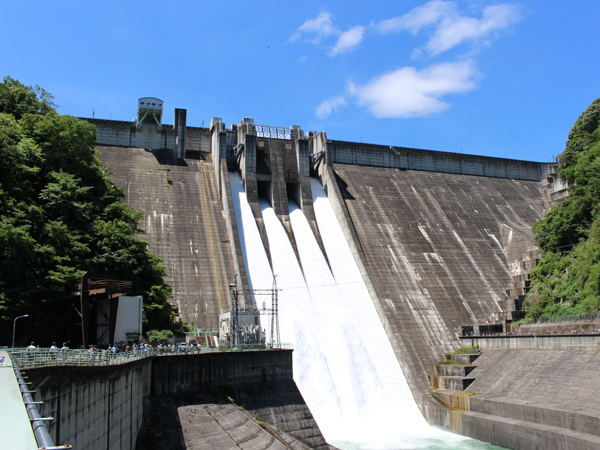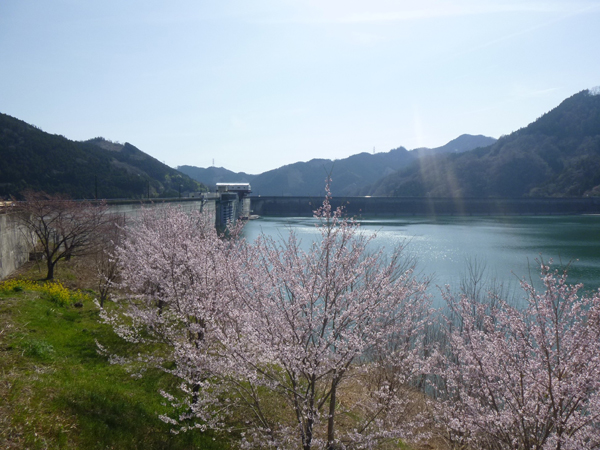 Purpose
FNWIP

*

See more -> the functions of the dam
Location
Fujioka City, Gunma Pref. / Kamikawa Town, Kodama Gun, Saitama Pref.


*

See more
River
Kanna River, Tone River System
Type
Concrete gravity dam
Gate
Radial gate:2
Tainter gate:2
Dam Height(m)
129
Crest Length(m)
605
Total Storage
(1,000m³)
130,000
Completion
1969
Details
The L-shaped dam body was constructed by using the 13.5t class travelling jib crane for the first time in Japan.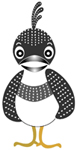 Kawasemi-kun
Location
Address

1356-3 Yano, Kamikawa Town, Saitama Pref.

Phone No.

81-274-52-2746
Access
Train and Bus
Apprx.60 min. by bus from Shinmachi sta. of JR Takasaki Line
Apprx.40 min. by bus from Gunma-Fujioka sta. of JR Hachiko Line
Car
Apprx.40 min. from Honjo-Kodama IC of Kan-Etsu Expressway
Apprx.40 min. from Fujioka IC of Joshin'etsu Expressway
Dam Card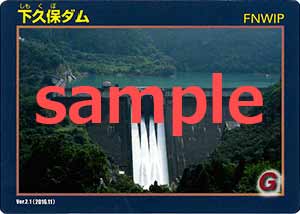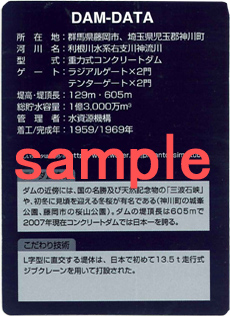 Award
Tourist Spots
Jyomine Park

On the southern side of Shimokubo Dam is Jyomine Park. This top-of -the hill park welcomes the visitors in automn for autumn colors of different types of leaves. Maple color hanges turning to red is especially beautiful in autumn. This park is also well known for the winter cherries that get in full gloom twice in spring and late autumn to early winter.


Kanna Lake

Kanna Lake is Shimokubo Dam reservoir. People come to this lake for fishing, boat rowing during three seasons except for winter and enjoy nice scenery there.

Sanbaseki Ravine

The downstream side of Shimokubo Dam for 1.3km is called Sanbaseki Ravine as the combination of clear flowing water and huge and odd shaped green and white marbled rocks constitute unique landscaping. Medium sized rocks of tuff and chlorite stone combinatione are ideal for landscaping for traditional Japanese gardens.


Sakurayama Park

Up north of Shimokubo Dam/Kanna Lake, there is Sakurayama Park. Sakurayama means Cherry blossom Mountain. As name stands, almost all of the slopes on all sides are trees of winter Cherry. So just like those of Jyomine Park, people can enjoy two cherry seasons in spring and early winter.
Gourmet Information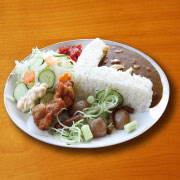 Shimokubo Dam Curry and Rice
Shimokubo Dam Curry and Rice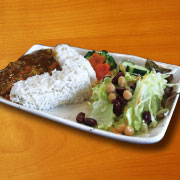 Shimokubo Dam Curry and Rice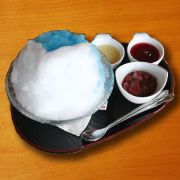 Shimokubo Dam Shaved ice with syrup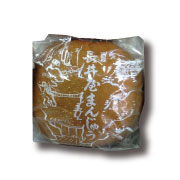 Nagaiya "Manju"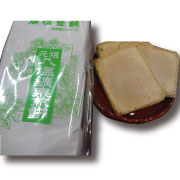 Original Yashio Mineral Spring Cracker
Events
Coming soon