Dams, Canals
Northern Kyushu Area
Terauchi Dam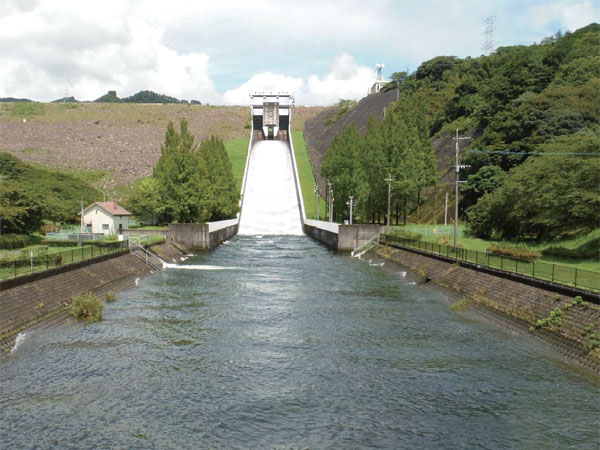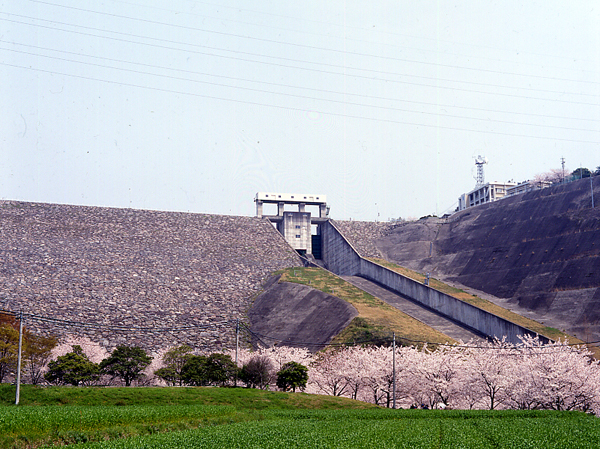 Purpose
FNAW

*

See more -> the functions of the dam
Location
Asakura City, Fukuoka Pref.

*

See more
River
Sata River, Chikugo River System
Type
Rockfill dam
Gate
Radial gate:1
Dam top over flow roller gate:2
Dam Height(m)
83
Crest Length(m)
420
Total Storage
(1,000m³)
18,000
Completion
1977
Details
The highly accurate observation records of dam body behavior were obtained by detailed observation system. These records contributed to the design and analysis of fill dams constructed since then.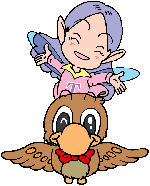 Mina-chan and Kamoppi
Location
Address

Asakura City, Fukuoka Pref.

Phone No.

+81-946-25-1100
*Asakura Management and Construction Offfice
Access
Train
Approx.30 min. by taxi from Amagi sta. of Nishi-Nippon Railroad Amagi Line or Amagi Railway
Car
Approx.20 min. from Oita Exptressway Amagi IC
Approx.15 min. from Oita Exptressway Asakura IC
Dam Card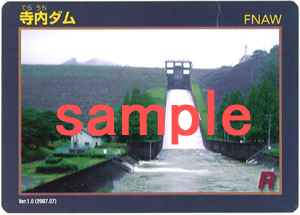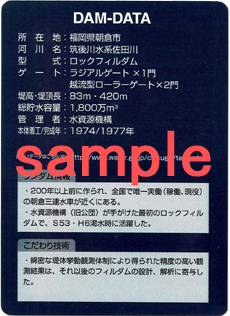 Award
Tourist Spots
Akizuki City (Entire central city area is designated the traditional structure conservation area)

Akizuki City, the base town of Egawa Dam and Koishibara Dam (under construction), is called the miniture KYOTO of Chikuzen Region of Kyushu because it still retains the traditional atmosphere of castle town of Edo period. Now the entire central city area is designated a traditional historical structure conservation area. When you explore this city area, strolling in the town, you will feel bits and pieces of traditional EDO period of life. (After Meiji Restoration, this town was unfortunately left untouched from new technological development until recently, but thanks to it, traditional EDO period atmosphere has been kept until now. Strolling intown and visiting the ruins of Akizuki Castle will be a great fun for you.


Asakura three waterwheels

This three waterwheels in series originally built in Edo period has been used for water intake to a little elevated irrigation canal. You will be surprised to see the powerful water run through the traditional equipment to make use of water for effective irrigation water conveyance.


Koishibara-yaki Porcelain

Koishibara Porcelain ware is well known for it unique surface decoration, whirling engraving technique using a plane blade touching a ware placed on the rotating table. It is a very good souvenir as a daily use tableware.

Gourmet Information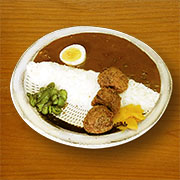 Terauchi Dam Curry and Rice
Terauchi Dam Curry and Rice is now available at the cafeteria of Takaki-seiryukan
*1
Ingridients:
fried meatballs made of 100% venison meat, representing spillways
A half of egg for the aerating circulation facility
Rice for the dam body
The plate is a "
Koishibara-yaki
" porcelain ware representing the ground.Please try to have this in a cosy nostalgic setting.
Please be sure to make a reservation for this plate at least a day in advance.
¥800 (including tax and with a salad plate)
*1 Takaki-seiryukan
is an educational facility for hands-on experiences and learning with the cafeteria and accommodations, and it makes use of the former wooden elementary school building.
Takaki Seiryukan
Address

4277 Sada, Asakura City, Fukuoka Pref.

Phone No.

+81-946-29-0623

Open

12:00-14:00 [From 1 April to 20 October]

Closed

on Wed. and "Obon" (summer holiday) period (Mid August)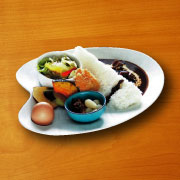 Terauchi Dam Minagi Curry and Rice
Terauchi Dam MInagi Curry and Rice, or Terauchi Dam Curry and Rice's "MInagi" version, has its debut at the inside restaurant MInagi-no-chaya in Minaginoyu Hot Spring Resort, 5 minutes away from Terauchi Dam by car. This spring has the pH reading of 9.8 and is said to be extremely good to help produce the smooth skin of ladies of all ages. The hot spring baths are surrounded with beautiful landscape in all seasons.
Terauchi Dam Minagi Curry and Rice presents you a posh layout with curry roux having a distinctive taste loved by adults, raisins symbolizing a spillway, and salad and deep-fried vegetables symbolizing forest surrounding the dam.
With them all combined, your appetite will be surely stimulated.
¥1,100 (excluding tax)
Minagi-no-chaya (Restaurant in Minaginoyu)
Address

3-1-6 Minaginomori, Asakura City, Fukuoka Pref.

Phone No.

+81-946-21-3222

Open

11:00-15:00, 17:00-21:00 on Weekdays / 11:00-21:00 on on Sat. , Sun, & holidays
*Prices and ingredients may change.
Events
Coming soon