Dams, Canals
Shikoku Area
Sameura Dam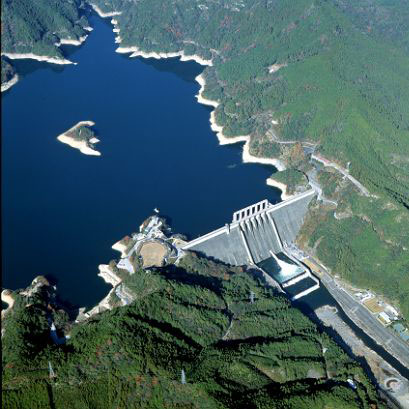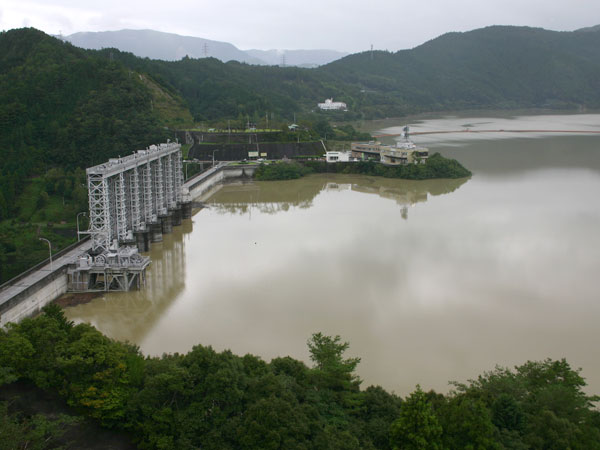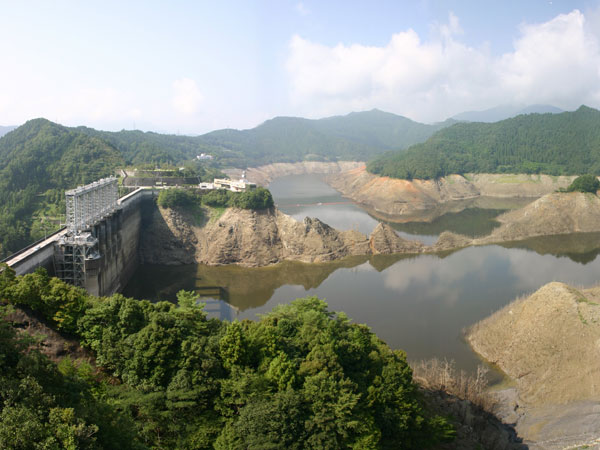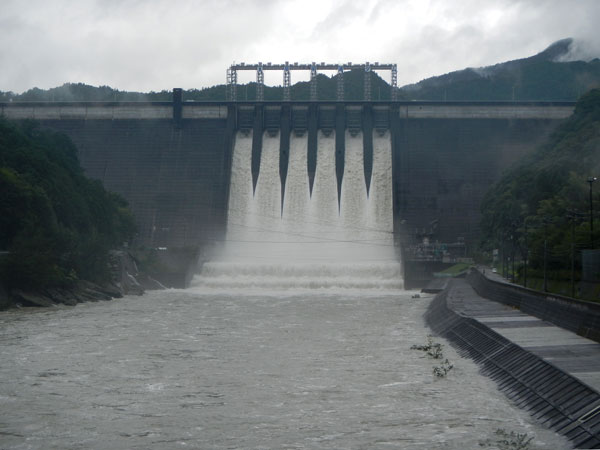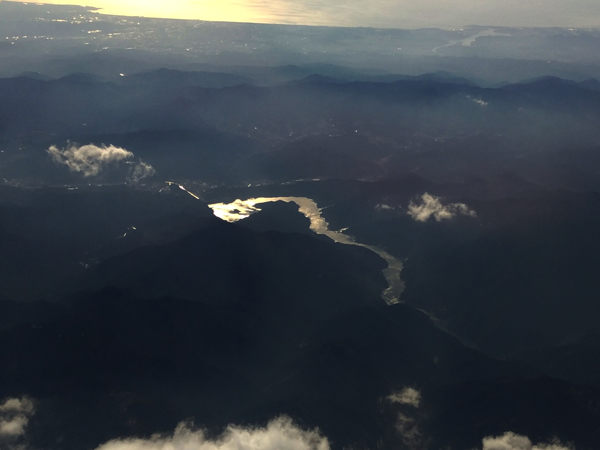 Purpose
FNAWIP

*

See more -> the functions of the dam
Location
Tosa Town, Tosa Gun, Kochi Pref. / Motoyama Town, Nagaoka Gun, Kochi Pref.


*

See more
River
Yoshino River, Yoshino River System
Type
Concrete gravity dam
Gate
Dam top over flow roller gate:6
Dam Height(m)
106
Crest Length(m)
400
Total Storage
(1,000m³)
316,000
Completion
1974
Details
Because the river width was wide enough and the effect on the construction schedule was considered to a minimum, multiple-stage diversion method was adopted for the construction of diversion works. It was also one of the earliest construction dams that adopted mild slope fillets in designing the basic shape of a concrete dam.
Location
Address

6591-5 Tai, Tosa Town, Tosa Gun, Kochi Pref.

Phone No.

81-887-82-0485
Access
Train
Apprx.25 min. by car from JR Dosan Line Osugi sta.
Car
Apprx.25 min. from Kochi Expressway Otoyo IC
Dam Card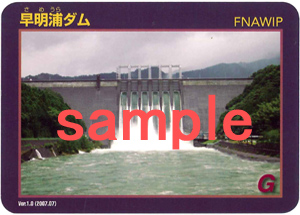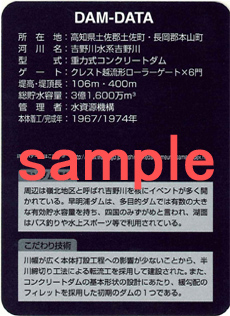 Award
Tourist Spots
Katsurahama Beach

Further down south from Kochi, about 30 min. by car from central Kochi City, scenic Katsurahama Beach, facing the Pacific Ocean, is located. The statue of

Sakamoto Ryoma

(explained in the column below) stands near the beach.


Sakamoto Ryoma Memorial Museum

Sakamoto Ryoma was an epoch-making figure at the time of real end of Edo Period. He was

one of the prominent Japanese persons

who drove the movement to overturn the Tokugawa Shogunate Government to

make the dawn of new Meiji restoration

. However, at the age of 31, he was assassinated. He has been depicted as a Japanese hero at that time in TV dramas, movies and novels, etc. It could be said that almost all the Japanese people know him as an here in Japan. In memory of his life during the changing times, the Sakamoto Ryoma Memorial Museum was established

at the edge of Katsurahama Beach

to display his stuff related to his life and his activities.


(Sorry, it is under renovation and is being closed until 20th of April, 2018.)



*
Though Sameura Dam is located within Kochi Prefecture, it is deep in mountain, and is rather far from the cities., about an 1.5 hour car ride to Kochi City, Kochi Prefecture.
Gourmet Information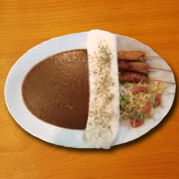 Sameura "Gibier" Curry and Rice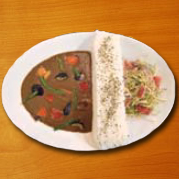 Sameura "8 Edible Leaves" Curry and Rice
Vegetable version featuring eight sorts of abundant locally grown vegetables
and "Gibier" version featuring venison/boar meats
¥800 or over (excluding tax)
Yutorisuto Park Otoyo
Address

4037-25 Nakamuradaio, Otoyo Town, Kochi Pref.

Phone No.

81-887-72-0700

Open

10:00-17:00

Closed

on Tue., the day after holiday
*except spring vacation, Golden Week and summer vacation
*Prices and ingredients may change.
Events
Coming soon