Dams, Canals
Shikoku Area
Sameura Dam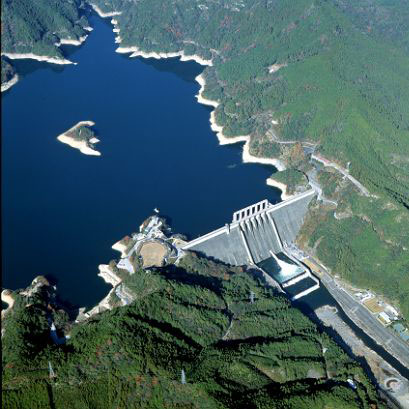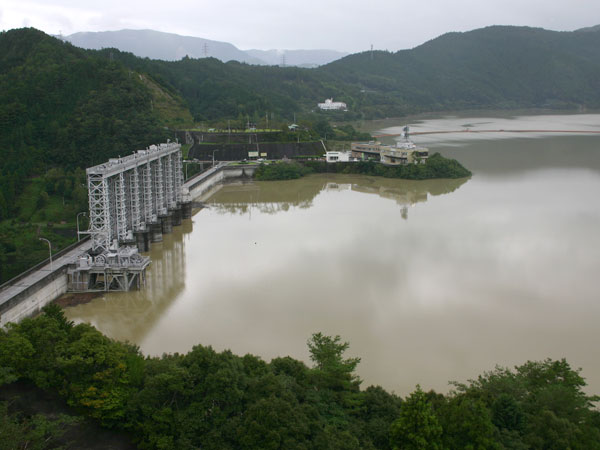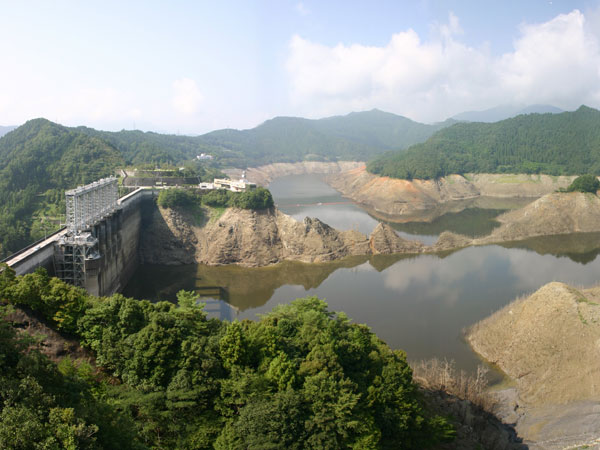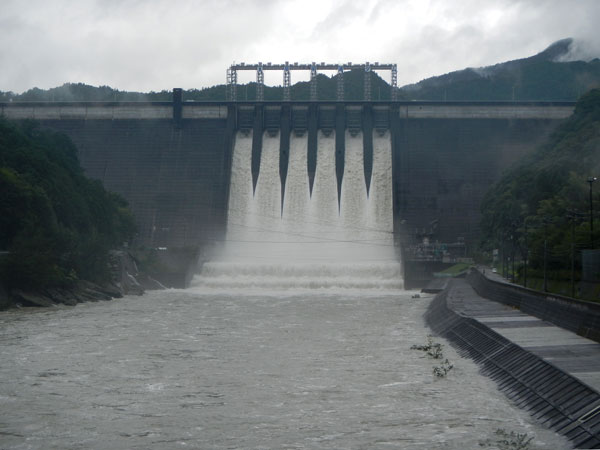 Purpose
FNAWIP

*

See more -> the functions of the dam
Location
Tosa Town, Tosa Gun, Kochi Pref. / Motoyama Town, Nagaoka Gun, Kochi Pref.


*

See more
River
Yoshino River, Yoshino River System
Type
Concrete gravity dam
Gate
Dam top over flow roller gate:6
Dam Height(m)
106
Crest Length(m)
400
Total Storage
(1,000m³)
316,000
Completion
1974
Details
Because the river width was wide enough and the effect on the construction schedule was considered to a minimum, multiple-stage diversion method was adopted for the construction of diversion works. It was also one of the earliest construction dams that adopted mild slope fillets in designing the basic shape of a concrete dam.
Location
Address

6591-5 Tai, Tosa Town, Tosa Gun, Kochi Pref.

Phone No.

81-887-82-0485
Access
Train
Apprx.25 min. by car from JR Dosan Line Osugi sta.
Car
Apprx.25 min. from Kochi Expressway Otoyo IC
Dam Card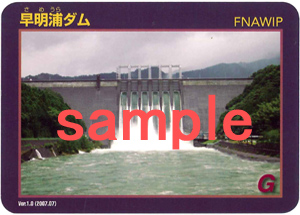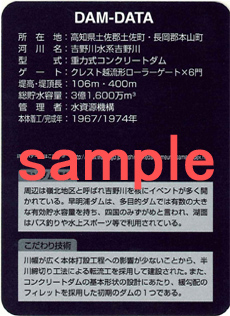 Award
Tourist Spots
Coming soon
Gourmet Information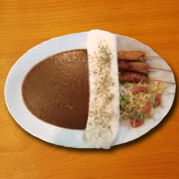 Sameura "Gibier" Curry and Rice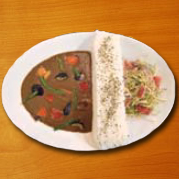 Sameura "8 Edible Leaves" Curry and Rice
Events
Coming soon