Invitation to the Water Conveyance Pipe Tour at Fukuoka Canal (for Reporters)
17 November, 2017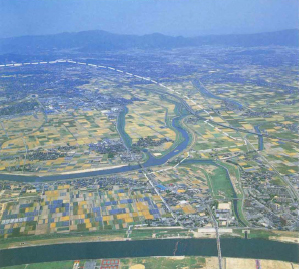 Fukuoka Canal, under management of Japan Water Agency (=JWA), has been working for conveyance of domestic water taken from Chikugo River to Fukuoka metropolitan area of Fukuoka Pref. (1/3 of its total supply) and Motoyama Town of Saga Prefecture for over 30 years since the start of the service in 1983.
As it is stipulated by law that the special high-voltage power receiving equipment and substation require an annual inspection, it will be done in late November this year. Making use of this opportunity, water intake and conveyance at Fukuoka Canal will be suspended for a certain limited period and area and the conveyance pipe will be drained out for an inspection and maintenance. As empty pipe is hard to watch usually, Kyushu Regional Office of JWA is providing press reporters with a chance of making a tour of this inside of water conveyance pipe of Fukuoka Canal. We are welcoming many reporters interested in the function of such a pipe of the canal to come and watch the site with your own eyes.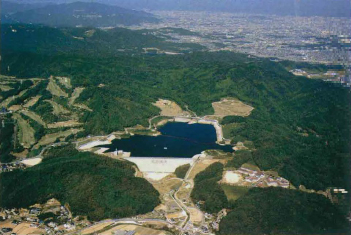 For your information, during the water conveyance suspension period
from November 28 through December 1
, substituting water will be supplied from Yamaguchi Regulating Reservoir (Tempai Lake).
| | |
| --- | --- |
| Date and time | November 29, 2017 from 13:00-14:30 |
| Gathering place | Fukuoka Canal Office of JWA |
| Contact for appointment | Mr. Nakasone, Kyushu Regional Office of JWA |
| Address | 42-21 Higashi Town, Kurume City, Fukuoka Pref. |
| Phone | 81-942-34-7001 |
MAP