Fundamental Aspects of the Gate Operation
Due to environmental considerations, all the gates of the Nagaragawa Estuary Barrage are long span double leaf wheel gates so as to switch between overflow and underflow swiftly according to changing conditions.
The gates are operated differently depending on the amount of inflow into the barrage and the river level downstream of the barrage, i.e., at ordinary times, during a flood, during a storm surge, or during transition to a flood or storm surge, as illustrated below. In addition, seismic waves must be considered. In accordance with each condition, the gates are operated as described below.
Gate Operations and Inflow Rate/River Level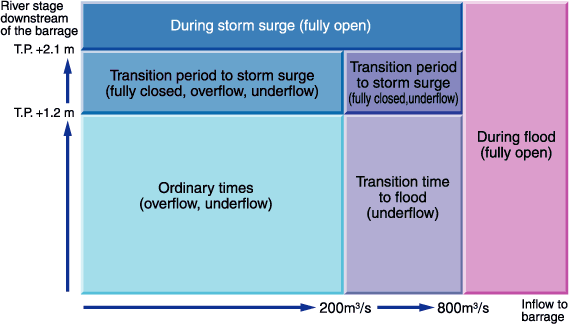 Side View of the Adjustment Gate

Conceptual View of the Structure