Lock
Ships can sail up and down the Nagara River through the lock built on the right bank side adjacent to the Ibi River.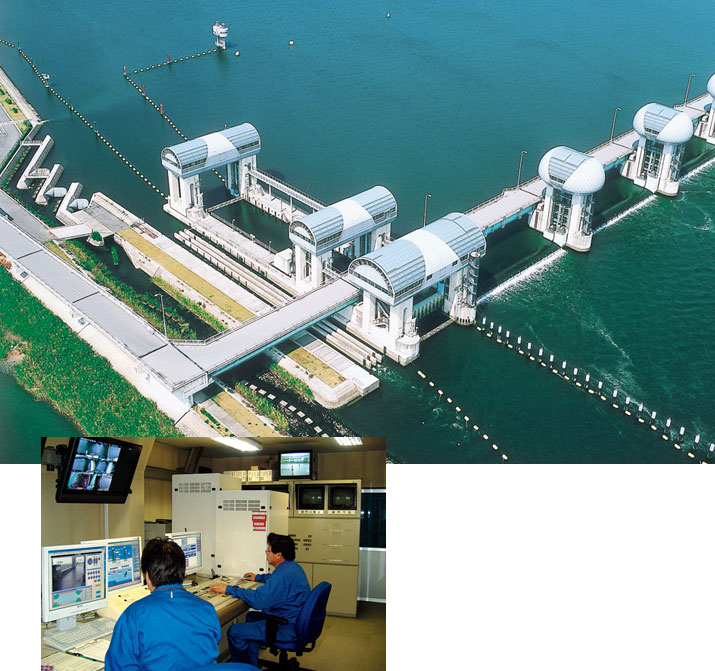 The lock is operated from the operating room in the lock gate hoist room. An operator is always stationed in the operating room, who begins operating the lock when a passing ship gives a sign by pulling an admission request rope on the upstream or downstream side.
Since the lock went into service, an average of about eight thousand boats pass through the lock every year (1995 through 2005).