Dams, Canals
Kanto Area
Takizawa Dam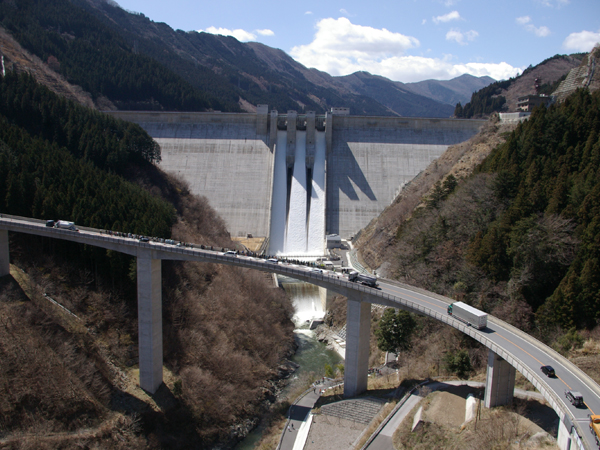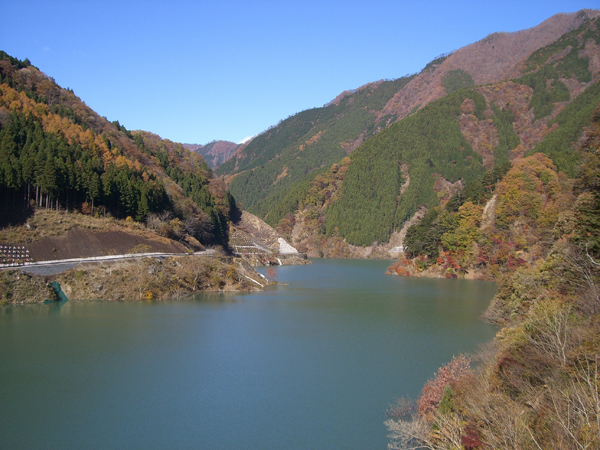 Purpose
FNWP

*

See more -> the functions of the dam
Location
Chichibu City, Saitama Pref.

*

See more
River
Nakatsu River, Ara River System
Type
Concrete gravity dam
Gate
High head radial gate:2
Radial gate:3
Jet flow gate:2
Dam Height(m)
132
Crest Length(m)
424
Total Storage
(1,000m³)
63,000
Completion
2008
Details
The Special Pipe Transportation Method (SP-TOM) that conveys concrete through a rotating cylinder pipe installed on a steep slope was used to place the concrete at energy dissipator. In addition, Takizawa Dam is the first large dam that adopted the multistage selective water intake gate.


See more

The Brochure [3.0MB]

Ururu-kun and Fururu-chan
Location
Address

Chichibu City, Saitama Pref.

Phone No.

+81-494-23-1431
*Arakawa Dam Integrated Operation and Maintenance Office
Access
Train and Bus
Approx.30 min. by bus from Mitsumine-guchi sta. of Chichibu Railway
Car
Approx.50 min. from Chichibu City Office
Dam Card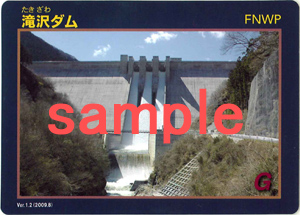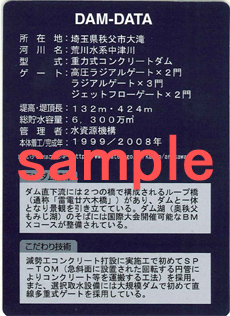 Award
Tourist Spots
Nakatsu Ravine

Nakatsu Ravine is a famous tourist destination, especially in Autumn, when combination of red, yellow and green colors of leaves gives us a beautiful setting of natural harmony of colors reflecting over the river and streams.


The remains of Tochimoto Checkpoint Station

Before Tokugawa Shogunate Government started in Edo Period, then feudal lord Shingen Takeda of Koushu Region set up a checkpoint station at the gate to Koushu from Chichibu, a part of Chichibu belonging to Edo area. Located close to the mountain pass, this site still retains the atmosphere of feudal age scene.

Mitsumine Shrine

Mitsumine Shrine is now a famous place where a lot of "power spots", source of misterious power which gives us a good fortune is located. As the shrine sits in a high elevation area of 1100m above sea level and is near the high deep Tama mountain region, this has been the place of worship among pious worshippers.

Gourmet Information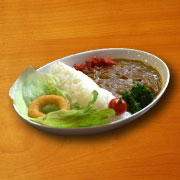 Takizawa Dam Curry and Rice
Roadside station Otaki hot spring"Gorokan"
Address

4277-2 Otaki, Chichibu City, Saitama Pref.

Phone No.

+81-494-55-0086

Open

11:00-16:00

Closed

on Thu. (exc. Holidays, from 20 Jul. to 31 Aug., and from 25 Oct. to 20 Nov.)
Events
Free Distribution of Flood Woods at Takizawa Dam from 12 to 16 November
-For Firewood, Artwork Material, or Whatever you like-

See more-> Topics:9 November, 2017
Okuchichibu Otaki autumn color Festival
[End of October to Begnning of November]

Okuchichibu Otaki autumn color Festival is held at the high autumn color season, when

the surrouding mountain colors change to red and yellow from the green

to give visitors relaxing power. During this autumn season, varieties of events including the sales of local specialties and provincial folk arts performances, etc.