Dams, Canals
Kanto Area
Tone Barrage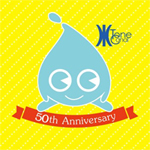 Tone Canal Project
aimed at water intake from
Tone River
and supplying irrigation water to the middle reaches of Tone River basin areas, which had unstable water supply and also coping with the increasing water demand in Metropolitan Tokyo, which were challenging the success of Tokyo Olympics and related events at that time. The project started in November 1963 and completed in March
1968
. So this year we are going to have
50th anniversary
.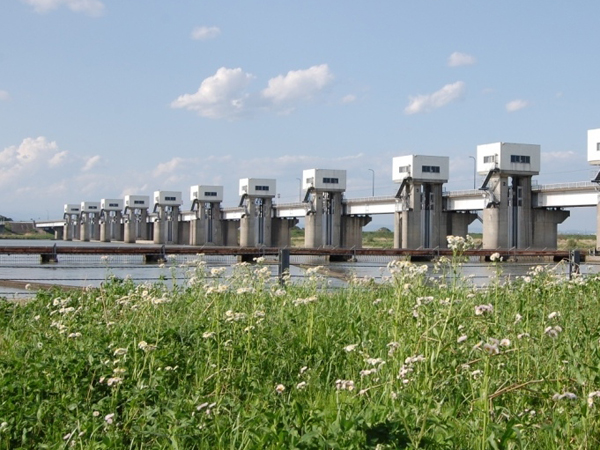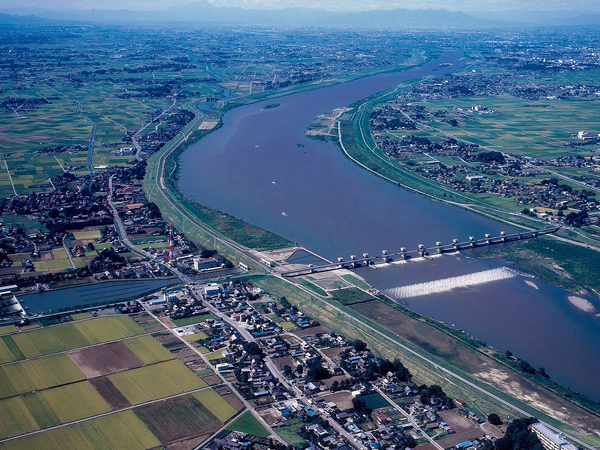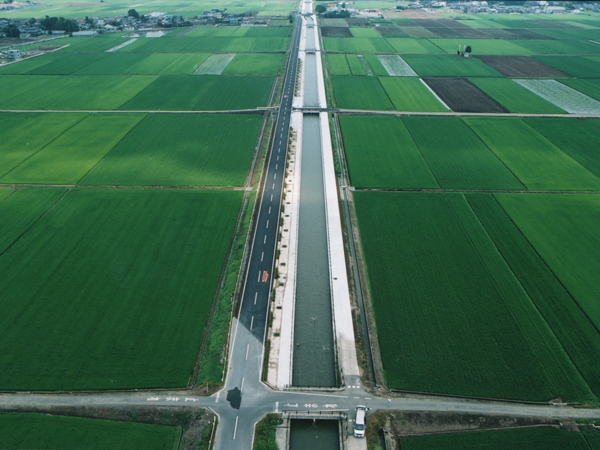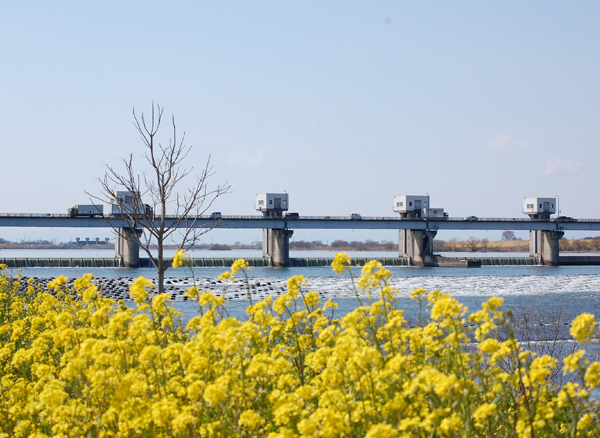 Purpose
AWI

*

See more -> the functions of the dam
Location
Chiyoda Town, Oura Gun, Gunma Pref. / Gyoda City, Saitama Pref.


*

See more
River
Tone River, Tone River System
Type
Movable barrage
Gate
Single roller gate:4
Double roller gate:6
Tumble gate:2
Crest Length(m)
692(Movablesection:491)
Completion
1968
Details
Based on the information collected from measuring instruments installed in various places of the barrage,distribution of water is made for agriculture and urban water from Tone River smoothly. For this purpose, each facility is operated by remote control from the operation room. The water management control system that adopted the real-time processing method wasadopted.
Mizuki-chan
Location
Address

4369 Funakawa, Suka, Gyoda City, Saitama Pref.

Phone No.

81-48-557-1501

FAX No.

81-48-557-1506
Access
Train and car
Apprx.25 min. by taxi from Kitakounosu sta. or Fukiage sta. of JR Takasaki Line
Apprx.15 min. by taxi from Hanyu sta. of Tobu Railway Isesaki Line
Dam Card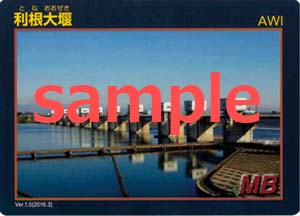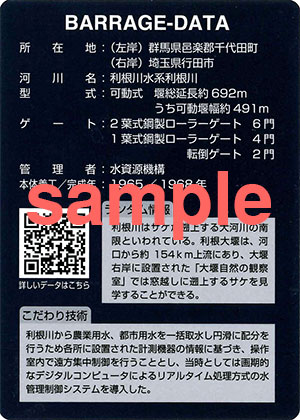 Tourist Spots
Minuma Dai Canal Motoiri Park

Minuma Dai Canal Motoiri Park was constructed in 1977 in memory of Yasobei Izawa, the developer of Minuma Dai Canal in 1828. Within a short period of time this canal was completed, extending for 80km. In Edo period, rice was the staple food and the richness of the feudal lord's territory was measured by the amount of rice harvest. As it was an urgent need for the Tokugawa Shogunate Government to increase the rice harvest and for that purpose, water supply for irrigation of the rice field was a cruial factor. So 8th Shogun Yoshimume ordered Mr. Izawa to build the canal rather urgently. To answer to this order, he constructed this canal, which contributed to the huge expansion of rice fields in Kanto Plain.

Sakitama Ancient Burial Mounds

Many burial mounds of the heads of the region were built from 5th through 7th century in Japan. What is unique to this ground is that there are eight such ancient burial mounds scattered around rather small area in the flat land somewhat away from a large river. Ajacent to some of the mounds, there is Musium of The Sakitama Ancient Burial Mounds, where some of the discoveries from the mounds are on display. A famous dicovery is the sword with letters engraved. This engraving dipicts the year of 471A.D., supposedly the oldest sword excavated from the ruin.

Events
Tone Canal Management and Construction Office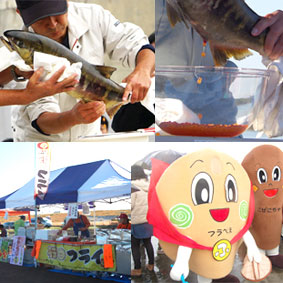 Salmon Run-ups and Roe Extracting Observation Day at Tone Barrage on November 11, 2017