Dams, Canals
Chubu Area
Makio Dam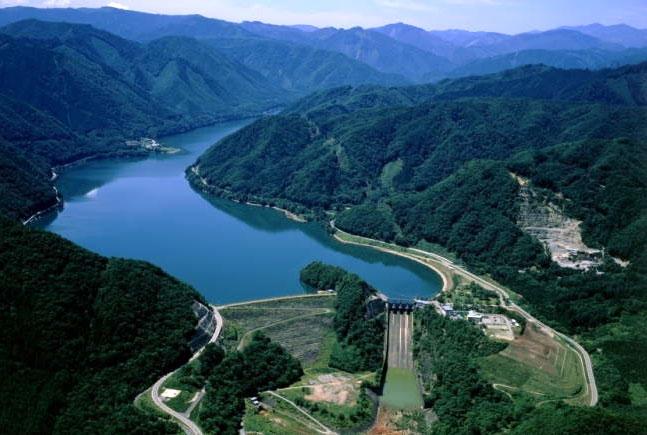 Purpose
AWIP

*

See more -> the functions of the dam
Location
Kiso Town, Kiso Gun, Nagano Pref. / Otaki Village, Kiso Gun, Nagano Pref.

*

See more
River
Otaki River, Kiso River System
Type
Rockfill dam
Gate
Radial gate:4
Dam Height(m)
105
Crest Length(m)
264
Total Storage
(1,000m³)
75,000
Completion
1961
Details
Makio Dam is a main water source of Aichi Canal. Its construction project was financially supported by the World Bank. The dam was constructed with imported heavy machinery with the cooperation of American engineers.


See more

The Brochure [2.5MB]
Location
Address

Togo Town, Aichi Pref.

Phone No.

+81-561-39-5460
*Aichi Canal Integrated Operation and Maintenance Office
Access
Car
Get off Tomei Expressway at Tomei-Miyoshi IC

Train
Get off Meitetsu Toyota Line at Komenoki sta.

Dam Card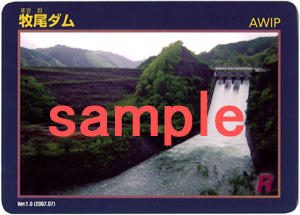 Tourist Spots
Kiso Fukushima, Yabuhara and Narai Post-station Town in Kiso area

Kiso Fukushima, Yabuhara and Narai Town used to be the 34th post-station town out of 69 post-station towns of Nakasen-do Road. During Edo Period, 5 major roads were built with Edo as the starting post. Between Edo (former name of Tokyo) and Kyoto (then capital city) was connected by two major roads, i.e. Tokaido with 53 post-stations and Nakasendo with 69 post-stations. These towns located in the central part of Japan in high mountain area with its elevation of about 900m, this post worked as an important resting place for travellers then. Inns, shops, restaurants were lined up along the road, and offered accomodations, foods, local favorites. Nowadays similar house settings are still kept and attract visitors who want to be immersed in a kind of old-fashioned atmosphere. Absorutely, you should not miss eating the Soba noodle, one of the specialities of Kiso area !


Mt. Ontake and Mr. Kiso-Komagatake

One of the famous Japanese novelist, Shimazaki Toson, used the phrase "the whole Kiso area situates deep in mountains. All the visitors will feel the spiritual atmosphere. Two symbol Mountains in Kiso are Mt. Ontake and Mt. Kiso-Komagtake, both of which have 3,000m class sumits. Mt. Ontake is the active volcano and its gentle skirt and massive scale have attracted people from ancient times. Mt. Kiso-Komagatake has the curl made by the ancient glacier near its summit. Both mountains are the major sightseeing spots and are easilyaccessible by the Mt. Ontake ropeway and Mt. Kiso-Komagatake ropeway respectively.

Events
Kiso Yoshinaka Hataage (=Raising an army) Festival with Fireworks [Middle of August]

This festival started as

the memory of Raising an army by Kiso Yoshinaka

. Kiso Yoshinaka was the chief of worriers in the late Heian Period, who reined

the Kiso area of Shinano Region

(former Nagano Pref.). He was akin to Shogun (Top of the Samurai hierarchy) Minamoto Yoritomo and

once became famous to win the battle with Heike Clan

, which is against Minamoto Yoritomo's Genji Clan but at a later time, he became odds with then Shogun and lost the battle with him. But he is famous in the locality and is admired by the local residents even in the present day. In 1982, the festival held in memory of Kiso Yoshinaka's

800th anniversary since his death

, then the festival became

the official Hataage Festival

. Since then, every year during the "Obon" summer festival season, this festival is held at the Yoshinaka Furusato Square, the center place, located at Hiyoshi of Kiso Town followed by fireworks and Samurai Costumed people's procession.

In the middle of Yamabuki Mountain, pine torches are set to illuminate the surrounding areas.




Kojo Kazunomiya's Geko Procession (Princess Kazunomiya's Marriage Procession) [Beginning of November]

This is a kind of

miniature imitation of Princess Kazunomiya's procession

conducted to reach Edo (former Tokyo)

to get married with the 14th Shogunate Tokugawa Iemochi

. During the Edo Period, imperial families lived in Kyoto, and the Tokugawa Shogunate government and Shogun families lived in Edo. Normally imperial family did not get married with Shogun family but toward the end of Edo Period it was

necessary to unite the family ties between both ends to stand against the overseas powers

and the above marriage was arranged. As this was the epoch-making event, the procession consisted of huge 80,000 people, i.e. 10,000 from Kyoto side, 15,000 from Edo side, other guards 10,000 and others-45,000. At the time of real procession, it went through Yabuhara Inn Town of Nakasendo (Main Route connecting Kyoto and Edo) on November 3 and Narai Inn Town on November 4. (It took one day to go through a town.) During Nov 3 and 5, to select the best timing, the imitated procession Festival takes place at

Narai Inn Town

every year. The procession members wear traditional clothes showing the different classes of professions, and walk through the central street to attract al the spectators, including local residents and tourists.