Dams, Canals
Kanto Area
Kusaki Dam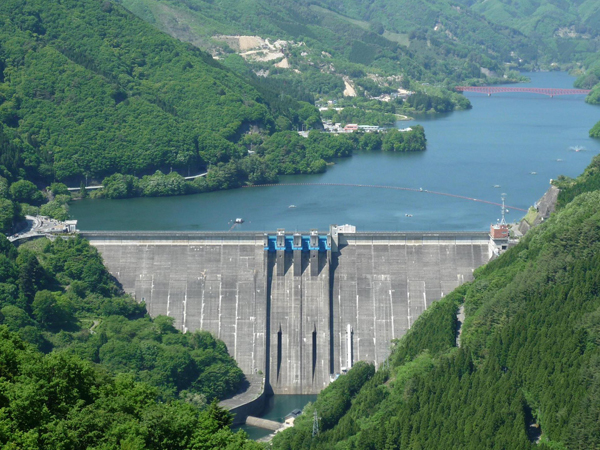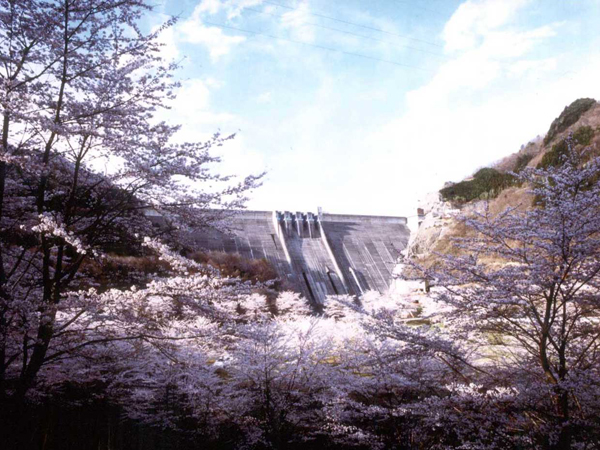 Purpose
FNAWIP

*

See more -> the functions of the dam
Location
Midori City, Gunma Pref.

*

See more
River
Watarase River, Tone River System
Type
Concrete gravity dam
Gate
Radial gate:2
Dam top over flow radial gate:4
Dam Height(m)
140
Crest Length(m)
405
Total Storage
(1,000m³)
60,500
Completion
1976
Details
Since the former Ashio copper mine was situated in the upstream area of Kusaki Dam, there was concern about the inflow of heavy metals such as copper and zinc to the reservoir. For that reason, Kusaki Dam installed water quality analysis facilities in the management office, and they are monitoring water quality such as the heavy metal concentration in the dam reservoir every single day.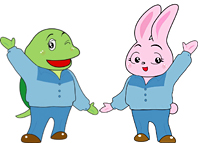 Kamekichi and Usako-chan
Location
Address

Midori City, Gunma Pref.

Phone No.

+81-277-97-2131
*Kusaki Dam Operation and Maintenance Office
Access
Train and Bus
Approx.60 min. by bus from Shinmachi sta. of JR Takasaki Line
Approx.40 min. by bus from Gunma-Fujioka sta. of JR Hachiko Line
Car
Approx.40 min. from Honjo-Kodama IC of Kan-Etsu Expressway
Approx.40 min. from Fujioka IC of Joshin'etsu Expressway
Dam Card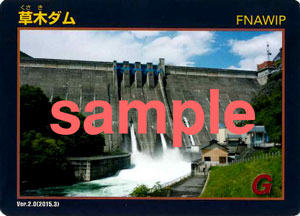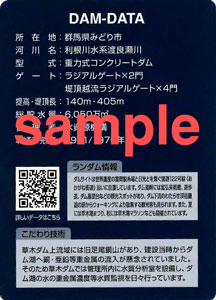 Award
Tourist Spots
Sun Lake Kusaki

Watarase Keikoku Railways

Tomihiro Museum

Ashio Copper Mine Tour
Gourmet Information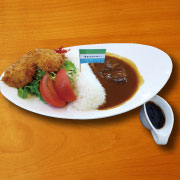 Kusaki Dam Curry and Rice
This dish symbolizes the surrounding natural beauty of Lake Kusaki.
¥750 (excluding tax)
Sun Lake Kusaki
Address

1654-1 Azumachokusagi, Midori City, Gunma Pref.

Phone No.

+81-277-95-6309

Open

[Lunch] 11:45-14:30(Last Oder 14:00)
[Dinner] 18:00-21:00(Last Oder 20:30)
* Not order on Sun. from April to December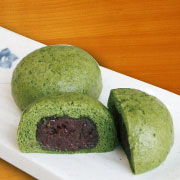 Lake Kusaki "Manju",
a steamed bean-jam bun
Sweet, plus mugwort fresh flavor
¥600 (excluding tax)
Lake Kusaki Roadside Restaurant
Address

75 Azumachokusagi, Midori City, Gunma Pref.

Phone No.

+81-277-95-6136

Open

9:00-17:00 on Weekdays / 8:30-17:00 on Sat. , Sun, & holidays

Closed

Year-end and new year holidays
*Prices and ingredients may change.
Events
Kusaki Lake Festival [15 August]

This festival dates back to the days when the Kusaki Dam was not constructed yet and former residents of Higashi Village interacted with new residents as well as among them, mingling together, talking about their localities. Nowadays, various events take place, including

trout hand-catching, dam tours, music concerts, dancing and fireworks meeting

.


Kusaki Lake Circling Marathon (National Event)
[Beginning of September]

Kusaki Lake (Reservoir) Circling Marathon held by Midori City Municipal Office of Gunma Prefectue and Kusaki Lake Marathon Steering Committee is now

a nationwide marathon event

. Every year lots of participants, young an old alike, across the nation come to the reservoir and compete each other with their strong mustle power.


Omama Gion Festival [1-3 August]

Having been called "

Ogyon

" for a long time over 380 years, the festival holds the festive tradition and is

one of the three Gunma Gion Festivals

. The most attractive part of the festival is

the float procession

, especially the procession of the floats conducted between the evening and the night creates fantastic and unreal atmosphere when they are being proceeded.