Dams, Canals
Kansai Area
Murou Dam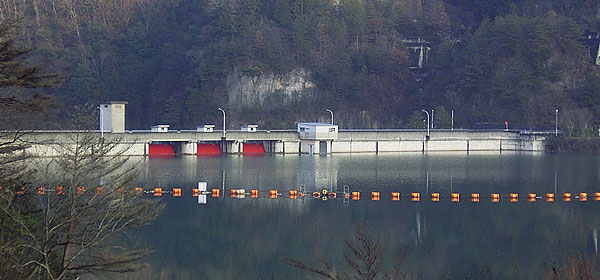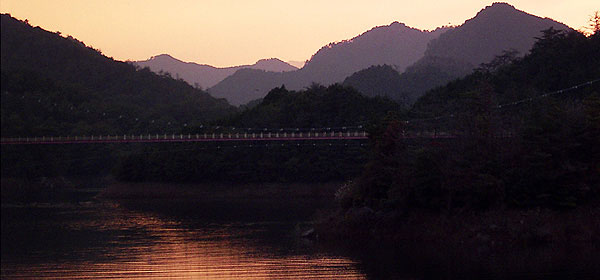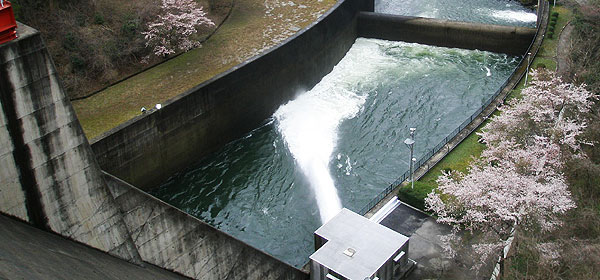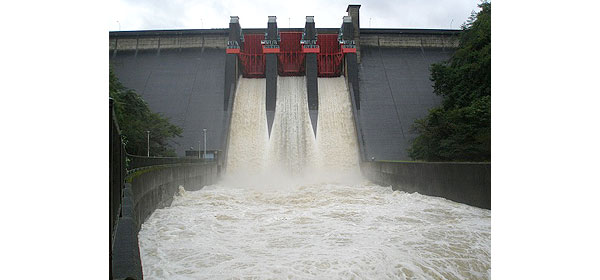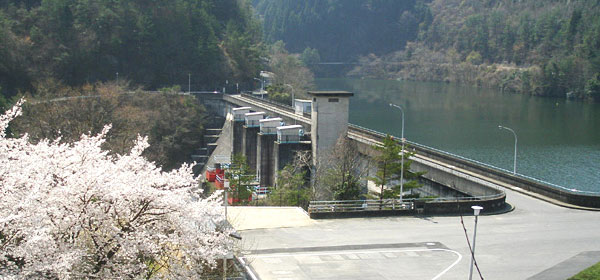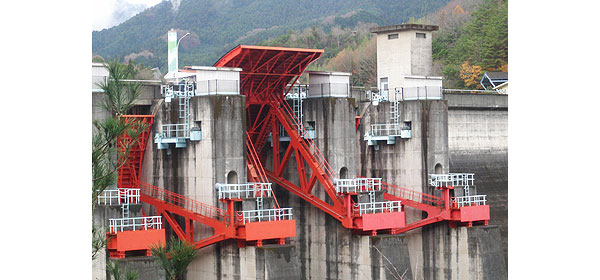 Purpose
FNW

*

See more -> the functions of the dam
Location
Uda City, Nara Pref.

*

See more
River
Uda River, Yodo River System
Type
Concrete gravity dam
Gate
Radial gate:3
Dam Height(m)
64
Crest Length(m)
175
Total Storage
(1,000m³)
16,900
Completion
1973
Details
To compact the dam concrete, Viback (dam construction vibrator) that attached the three vibrators (33kg each) at the tip of hydraulic excavator was used for the first time in the world in this dam for improving the efficiency and reducing the cost of construction work.


See more

The Brochure [3.6MB]
Location
Address

Uda City, Nara Pref.

Phone No.

+81-745-92-2320
*Kizukawa Dam Integrated Operation and Management Office
Address:Nabari City, Mie Pref.
Phone No.:+81-595-64-8961
Access
Train
Approx.20 min. by walking from Murouguchiono Sta. of Kintetsu Railway Osaka Line
Car
Approx.15 min. from Hari IC of Meihan Expressway
Dam Card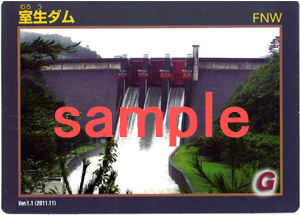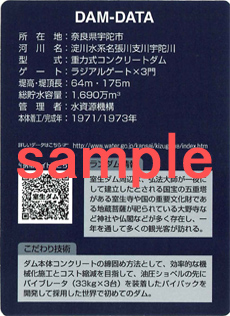 Tourist Spots
Murouji Temple

Murouji Temple in Uda City, Nara Prefecture, is closely located to the boundary between Nara and Mie prefectures. The precinct of this temple spreads from the foot to the middle of hillside of the mountain. You will need to take long steps to reach the main building, which is designated as national treasure together with

Kondo Hall

, 5 storied pagoda and some others. But it worth walking through the precinct, immersing yourself in the profound serene environment. This temple invites a lot of toursts who want to observe

pink flowers of rhododendron

between end of April and early May every year.


The Akame 48 Waterfalls

Superb view of water falls in the land of Ninja




In the upstream area of the Kizugawa River, you can see precipitous terrains formed by volcanic activity in ancient times. The Akame 48 Waterfalls (Akame Shijuhattaki) are located in this area. There are many waterfalls known for their beautiful shape with clean and rapid water flow in this ravine.

Being close to Nara City, which is a famous tourist destination, this spot begins to be known to foreign tourists, but it still seems to remain as the hidden tourist spots. The Japan Salamander Center is at the entrance of the ravine, where you can learn about the ecology of salamanders that inhabit in clean water and are said to live as long as humans.

To observe these waterfalls, there are nature trails in the ravine. Since it takes about 90 minutes to get to the innermost part of the ravine, it would be recommended that you give yourself plenty of time to stroll.
Events
Coming soon