Dams, Canals
Kansai Area
Nunome Dam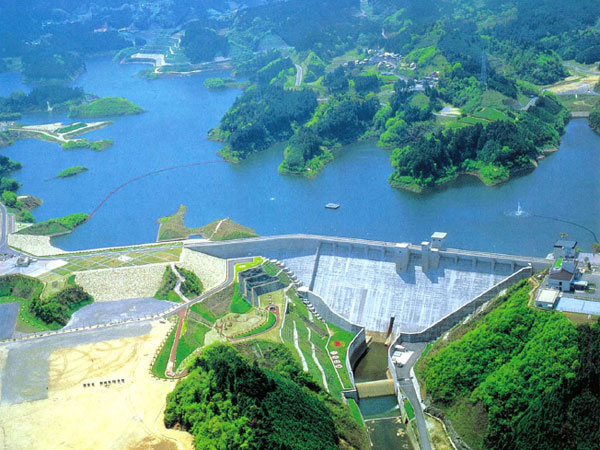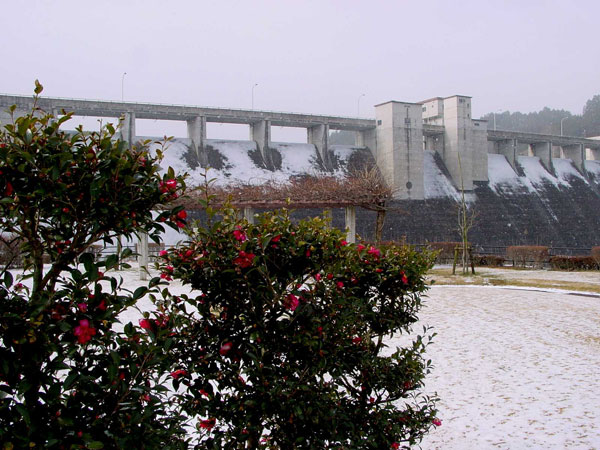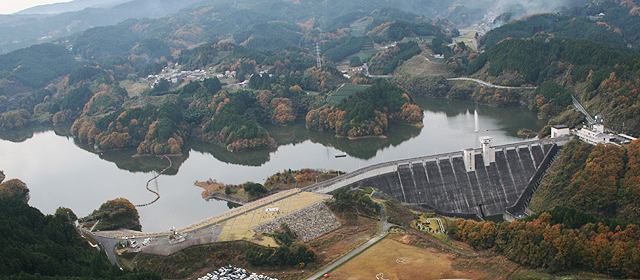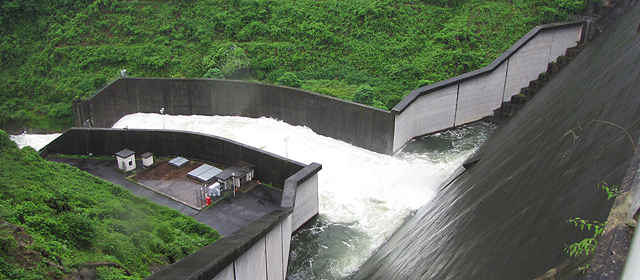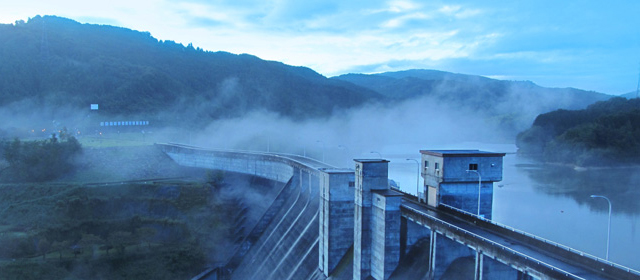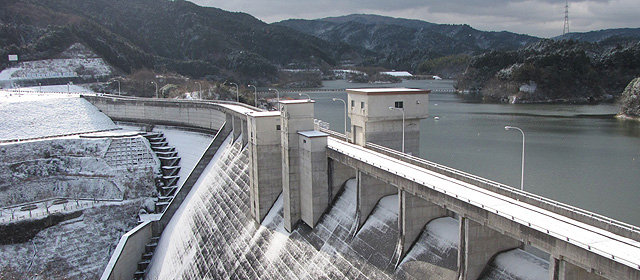 Purpose
FNW

*

See more -> the functions of the dam
Location
Nara City, Nara Pref.

*

See more
River
Nunome River, Yodo River System
Type
Concrete gravity dam
Gate
High head radial gate:1
Dam Height(m)
72
Crest Length(m)
322
Total Storage
(1,000m³)
17,300
Completion
1992
Details
ELCM (Extended Layer Construction Method) was adopted for concrete placement for the first time in Japan here and the following up double layer (0.75m×2) concrete placement method was developed here to ensure the safety during construction and shorten the construction period.


See more

The Brochure [3.6MB]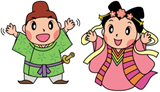 Yamato-kun and Nunohime
Location
Address

Nara City, Nara Pref.

Phone No.

+81-742-94-0231
*Kizukawa Dam Integrated Operation and Management Office
Address:Nabari City, Mie Pref.
Phone No.:+81-595-64-8961
Access
Train
Approx.60 min. by car from Nara sta. of JR and JR Kintetsu Railway
Car
Approx.30 min. from Hari IC of Meihan Expressway
Approx.20 min. from Yamazoe IC of Meihan Expressway
Dam Card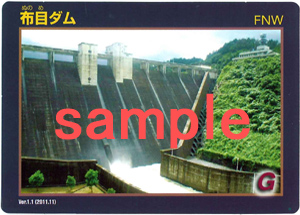 Tourist Spots
Enjyoji Temple

Enjyoji Temple is a very old temple. It is said to be founded in 756 A.D. The temple has the old budda image and "

Kasugado

" hall, both of which are designated as National Treasures. The main hall is a nationally designated important cultural property.


Yagyu no Sato (Home Village of Yagyu Clan)

Yagyu no Sato was the territory of Yagyu Clan originated in

Yagyu Munenori

, the Master of Japanese martial art of Swordmanship (Japanese version of fencing) and were very well respected and trusted by Tokugawa Shogunate Government in Edo Period. As this was the home country of the master and his followers, there are many historical monuments such as the residence of "Karo", a highest ranking SAMURAI below the lord, kind of secretary general to Prime Minister. Houtokuji Temple is one of the tourist destinations in this area because those masters' graveyards are located. Also ruins of the inns, etc are kept there.

Gourmet Information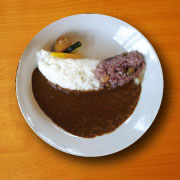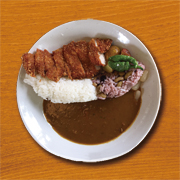 Nunome Dam Curry and Rice
Combination of two types of rice on the place symbolize the dam body.
The one with pork cutlet is also available.
¥900 - Not available as soon as five grain rice has run out.
Bran Port
Address

Kiriyama, Yamazoe Village, Nara Pref.
(Higashiyama public hall side)

Phone No.

+81-743-86-0505

Open

10:00-17:00
(meal delivery time between 11:30-14:00)

Closed

on Mon. and Tue.

Access

By car only (parking lot available up to five cars)
*Prices and ingredients may change.
Events
Coming soon