Dams, Canals
Kansai Area
Syorenji Dam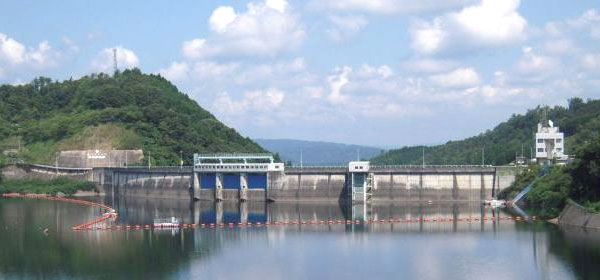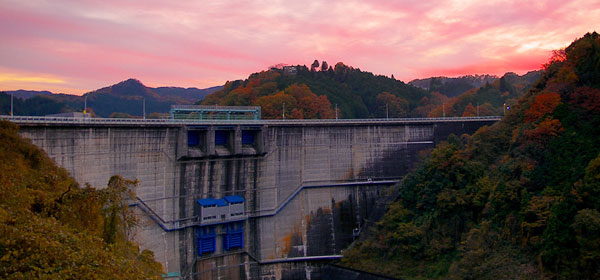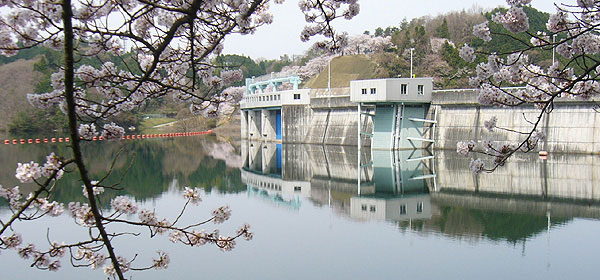 Purpose
FNAWP

*

See more -> the functions of the dam
Location
Nabari City, Mie Pref.

*

See more
River
Shorenji River, Yodo River System
Type
Arch concrete dam
Gate
High head caterpillar gate:2
Roller gate:3
Dam Height(m)
82
Crest Length(m)
275
Total Storage
(1,000m³)
27,200
Completion
1969
Details
The light gates suitable for the thin arch dam and the caterpillar gates with less traveling resistance were adopted for its main gates. Syorenji Dam was the first dam for Water Resources Development Public Corporation (the predecessor of Japan Water Agency) that involved from its feasibility survey and was completed in only five years.


See more

The Brochure [3.6MB]
Location
Address

Nabari City, Mie Pref.

Phone No.

+81-595-63-1289
*Kizukawa Dam Integrated Operation and Management Office
Address:Nabari City, Mie Pref.
Phone No.:+81-595-64-8961
Access
Train
Approx.10 min. by car from Nabari Sta. of Kintetsu Railway Osaka Line
Car
Approx.45 min. from Hari IC of Meihan Expressway
Approx.35 min. from Ueno IC of Meihan Expressway
Dam Card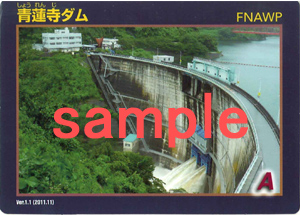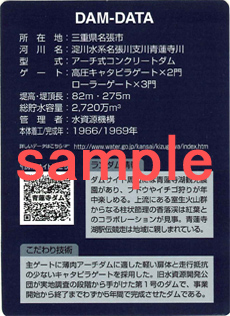 Tourist Spots
Kaochidani Ravine

Kaochidani Ravine is located on Shorenji River upstream in Nabari City.This river is flowing through andesite rocks and river water eroded the surface of the rocks over a long period and created beautiful shape. As both sides of the river are andesite rocks in the form of columnar joint, you will see unique shapes of the rock formation of this 8km long ravine. Autumn colors in this ravine is so pretty, many tourists come to this place from Kansai Region (Kyoto and Osaka) and Chukyo Region (Nagoya).


The Akame 48 Waterfalls

Superb view of water falls in the land of Ninja




In the upstream area of the Kizugawa River, you can see precipitous terrains formed by volcanic activity in ancient times. The Akame 48 Waterfalls (Akame Shijuhattaki) are located in this area. There are many waterfalls known for their beautiful shape with clean and rapid water flow in this ravine.

Being close to Nara City, which is a famous tourist destination, this spot begins to be known to foreign tourists, but it still seems to remain as the hidden tourist spots. The Japan Salamander Center is at the entrance of the ravine, where you can learn about the ecology of salamanders that inhabit in clean water and are said to live as long as humans.

To observe these waterfalls, there are nature trails in the ravine. Since it takes about 90 minutes to get to the innermost part of the ravine, it would be recommended that you give yourself plenty of time to stroll.
Cool and Refreshing!
Shower Climing at Akame 48 Falls.


East Nara Nabari Tourism Marketing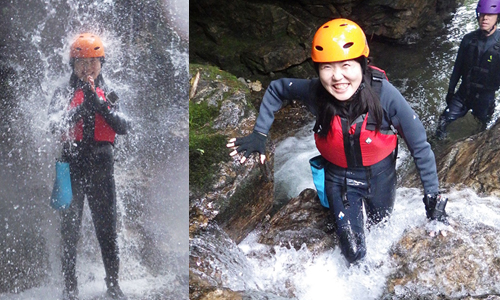 "Soni" the headwater area of Kizugawa River
-The beautiful natural scenery we would like you to enjoy-

Beautiful nature is spread out in Soni Village located in the upstream area of Shorenji Dam.

Soni Plateau is covered with Susuki (Japanese pampas grass) and you can enjoy its magnificent scenery especially in autumn.

In addition, this area is called Murou volcanic cluster, and stretches out uniquely shaped mountains formed by volcanic activity about 15 million years ago. One of them is Mt. Yoroi which has a steep slope of rock in a columnar joints shape. The name of the mountain "Yoroi" means "Armor" worn by Samurai and is derived from its shape that looks like the armor.

This area is a great place for hiking, but it still seems to remain as one of the hidden tourist spots for foreign tourists. Please pay a visit if you are interested in it.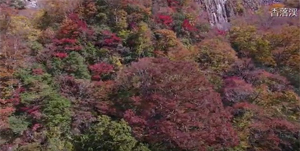 Kaochidani Ravine on 17 November, 2017
[3:32 / Only Japanese]
Events
Coming soon