Dams, Canals
Kansai Area
Takayama Dam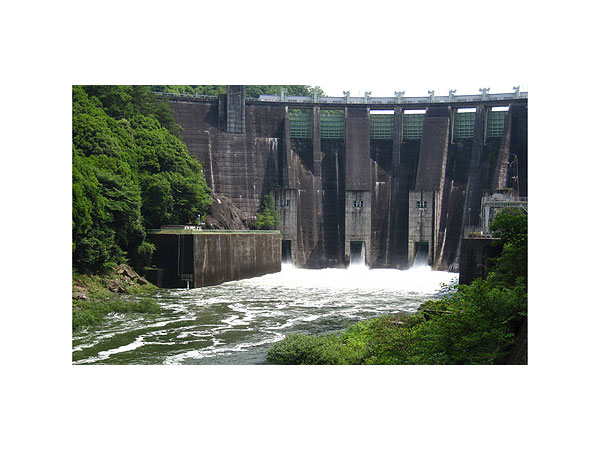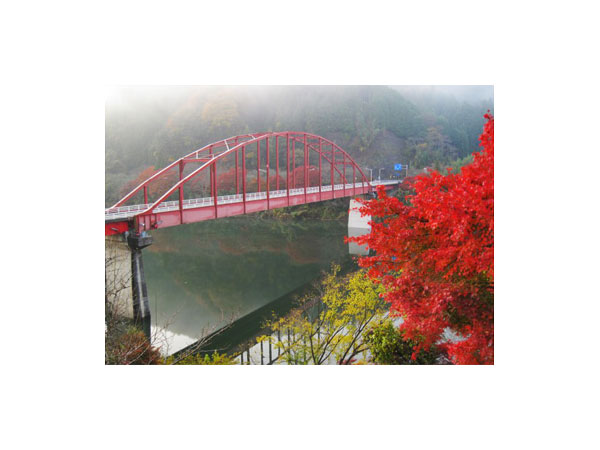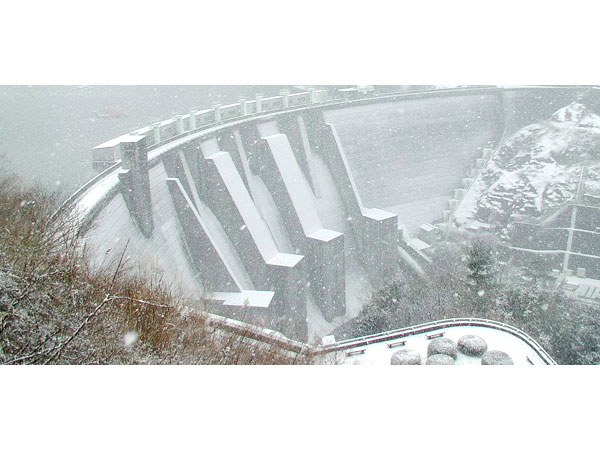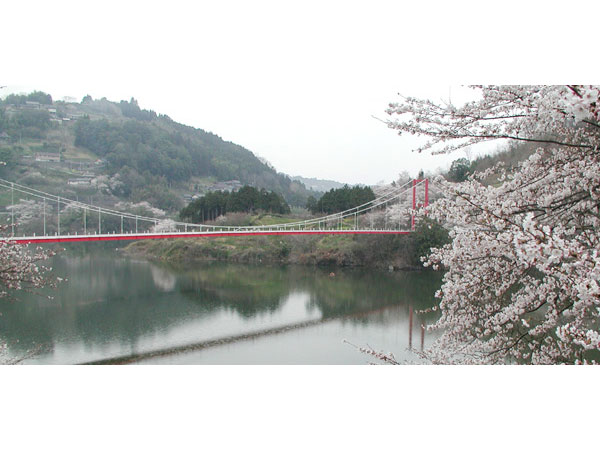 Purpose
FNWP

*

See more -> the functions of the dam
Location
Minamiyamashiro Village, Sora Gun, Kyoto Pref.


*

See more
River
Nabari River, Yodo River System
Type
Arch concrete gravity dam
Gate
High head radial gate:4
Roller gate:6
Dam Height(m)
67
Crest Length(m)
209
Total Storage
(1,000m³)
56,800
Completion
1968
Details
To improve its water quality, the aerating circulation equipment was installed. Growth of water algae bloom during summer season was contained by operating the equipment from April to October. In addition, cold water discharge from the dam in the early spring was mitigated as a secondary effect.


See more

The Brochure [3.6MB]
Location
Address

Minamiyamashiro Village, Sora Gun, Kyoto Pref.

Phone No.

+81-743-94-0201
*Kizukawa Dam Integrated Operation and Management Office
Address:Nabari City, Mie Pref.
Phone No.:+81-595-64-8961
Access
Train
Approx.45 min. by walking from Tsukigase-Guchi Sta. of JR Kansai Main Line
Car
Approx.20 min. from Satsukibashi IC of Meihan Expressway
Dam Card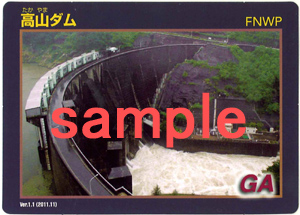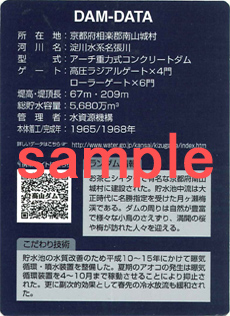 Tourist Spots
Tsukigase Plum-grove Park

Tsukigase Plum-grove Park of Nara City, Nara Prefecture, is located in the upstream of Takayama Dam Reservoir along the upstream of Nabari River. This park is one of the few places of national scenic beauty designated first by the Japanese government. There are about 13,000 plum trees in this park mainly grown for dry plums. In late winter to

early spring (from end of February to March)

, many tourists come to this park to enjoy the fragrance and plum-blossoms, which is the sign of coming spring.


Iga City

Iga City, Mie Prefecture is the birthplace of "

Iga Ninjas

", one of the two major Ninja clans. "Ninja" is popular now thanks to the Hollywood movies. He/She was a spy agent and was said to be a professional martial artist. There is "

Ninja Museum of Igaryu

" comprising the residence (various tricks were employed), the hands-on hall (400 ninja tools are on display), the learning hall (ninja arts are explained from scientific perspective) and ninja show. You should not miss this if you are interested in ninja activities back in Edo period. Close to the museum,

Ueno Castle

is standing by Kizu River. As it stands on a hill (184m high above sea level), you can overlook the city from there. Also in the park both the castle and the museum are located, a renowned building is also located. It is called "

Haiseiden

", the place holy Haiku poet "

Matsuo Basho

" is enshrined with adjacent building named

Basho Memorial Museum

because Matsuo Basho was born in Iga City. As all of those places are closely located, it is very convenient for all the tourists.

Events
Coming soon