Dams, Canals
Kanto Area
Inbanuma Development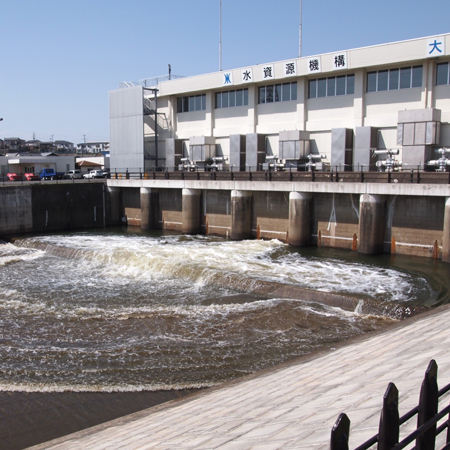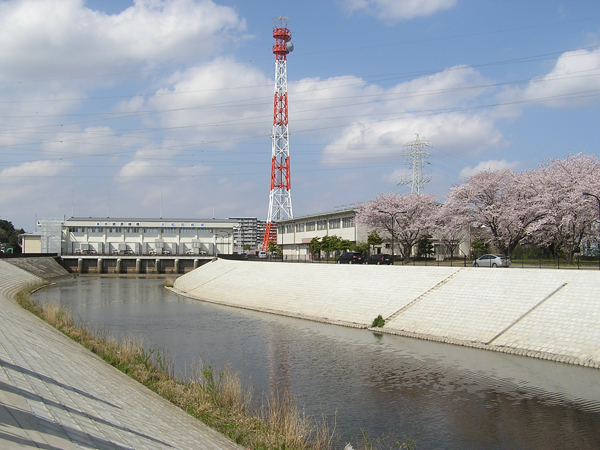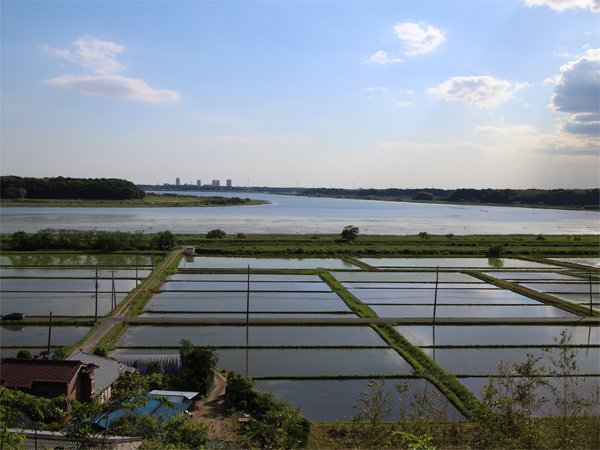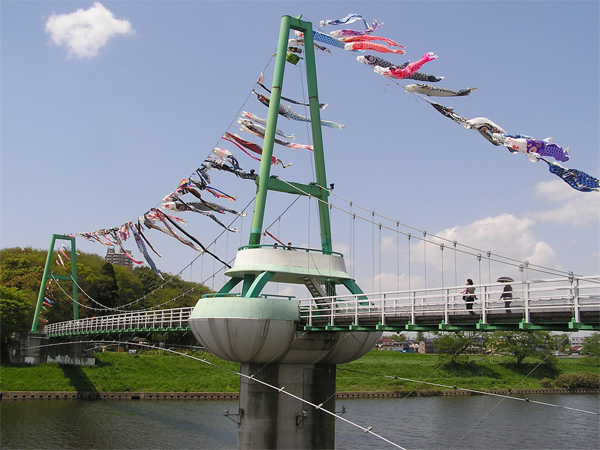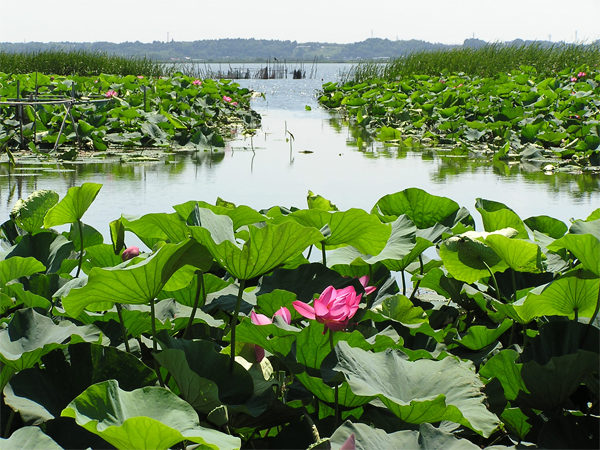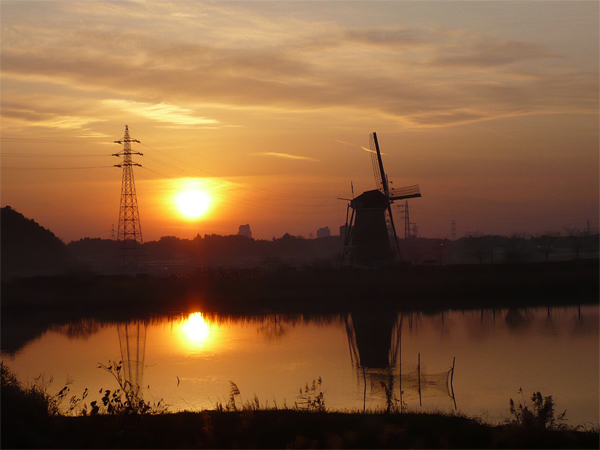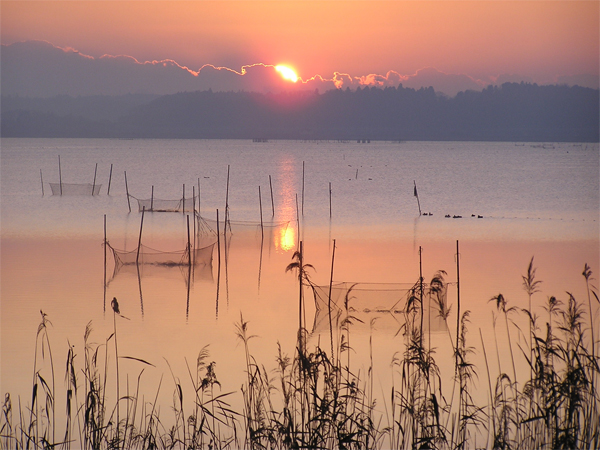 Purpose

1.Irrigation water

Max. intake: Approx. 19m³/s (benefited land: approx. 7,400ha)

2.Industrial Water, etc.

Max. intake: Approx. 5m³/s (Goi Anegaaki District Industrial water)

3.Flood water drainage

Max. intake: Approx. 212m³/s (Filling regulation capacity approx. 222Km³/s)

Benefited Area

Chiba Pref.

Yachiyo City, Sakura City, Narita City, Yachimata City, Yotsukaido City, Funabashi City, Inzai City, Tomisato City, Shiroi City, Sakae Town, Shisui town

Facilities
Inba Pumping Station (Total drainage discharge 92m³/s), Owada Pumping Station (Total drainage discharge 120m³/s)
Sakanao Pumping Station (Total pumping discharge 20m³/s, Sakanao Watergate Bank short cut channel
(Bank length:56.9km, Short cut channel: 3.8km)
Completion
1968
Details
The purpose of this project was 1) reclamation of Inba Pond, 2) supply of irrigation water to the existing coastal cultivated land and newly reclaimed land, and 3) intake of water for industrial use for Keiyo Industrial belt. Since the management start in April of 1968, operation of water regulation has been conducted to secure the water level of regulating pond at 2.50m at normal water level during the irrigation period, at 2.30m during non-irrigation period and also secure operation of flood water drainage in case of water level being exceeding the normal water level.
Inbacchi-kun
Location
Address

Inzai City, Chiba Pref.

Phone No.

+81-47-483-0722
*Chiba Canal Integrated Operation and Maintenance Office
Access
Train and car
Approx.10 min. by car from Keisei-Usui sta. of Keisei Electric Railway Main Line
Approx.10 min. by car from Inba-Nihon-idai sta. of Hokuso Railway
Tourist Spots
Sakura Castle Ruins, Samurai Residences, and former Hotta Residence

Inbanuma Sunset Hills Camping Ground

National Museum of Japanese History

Sakura Hometown Square
Events
Sakura Tulip Festa [April]

This festa is

one of the largest tulip festivals in Kanto region

as 670,000 tulips of approx. 100 different types and colors burst into bloom with wind mills from the Netherland on the background. During this fiesta period,

traditional netherland costumes

can be rented out.

Inbanuma lake cruise

are provided,

tulip bulbs

are sold,

musical organ performance

is made. In addition, many other joyful events are beld, including

wind-mill Festival

.


"Dondoree" of Aosuge area of Sakura City [14 January]

This event dates back to early Edo period. This is held at lunar New Year. In

the evening of 14 January every year

, this event is conducted at the so-called Dondoree Square of Aosuge district. "

Dondo Burning

" is the ritual conducted to send off the deity spirit of the year by burning the decorations used to welcome the deity spirit. When

the bamboo burns and bursts

, it creates "

don

" sound. This "

don

" sound and "

harai(wiping)

" are combined together and sounded like "

dondoree

" in the local dialect. When the burnt bamboo bends down toward the aosuge district, good harvest is expected. In this local district, it is believed that those who have the MOCHI grilled with this fire will get no cold in that year. Burned pine branch-made decorations on the gate is considered to prevent the evil spirit from entering into the house throughout the year.


Carp Streamers' group swim [29 April through 5 May]

Over the Yurayura Bridge of

Shinkawa River

, About 100 carp streamers donated by the general public and "

Banners simbolizing the Ascending Eels in the economic world

" fly high up in the sky over the river, wishing for the economic recovery.